Nice Apollo SolarBOX310 Controller Box Kit With Mercury 310 Control Board - O-CBOX310
Details
Nice Apollo SolarBOX310 Controller Box Kit With Mercury 310 Control Board - O-CBOX310
The Nice Apollo Mercury 310 Smart Controller Box Kit is a UL 325 safety compliant controller designed for use with residential linear swing gate actuators, enclosed in a black powder-coated steel box with a lid that measures 18" W x 18" H x 8" D. It features an easy-to-understand, user-friendly controller interface, meaning no need to hire a professional installer to achieve the full functionality and safety typically needed for controller setup. By integrating redundant internal safety functions and automating many of the typical setup steps, the Mercury 310 ensures full UL 325 safety compliance, while also achieving powerful features and accurate configurations.
It is ideally used for solar-powered applications and comes with an integrated battery charge controller with MPPT technology that optimizes battery charging from a wide variety of solar panels. When in standby mode, it maximizes battery life and efficiency with its minuscule standby current, while also featuring a prominent Battery Health LED warning that alerts the user about any potential power issues. Additionally, it has two built-in accessory ports that are designed for foolproof support of both BlueBUS and 10K Monitored External Entrapment Sensors.
Control Box Features:
Black Powder-Coated Steel
Includes Mercury 310 Control Board
Box Dimensions: 18" (W) x 18" (H) x 8" (D)
Mercury 310 Features:
Single or Dual Gate Opener Applications
Safety Rating: UL 325 7th Edition Compliant
Designed For Use With Residential Linear Swing Gate Actuators
Built-In UL 325 Type C Force Entrapment Protection**
Solar Battery Charge Controller With MPPT Designed For Wide Variety of Solar Applications
User-Friendly Design Makes Set-Up and Controller Parameters Easy To Understand - No Programming Needed
Quick and Easy One-Step Firmware Update Process
Very Low Standby Current Maximized Battery Life in Solar Installations
LED Battery Health Warning Alerts Users of Potential Battery Issues
Fully-Integrated Compatibility With BlueBUS and OXI Accessories
User Controls: Function Selection Dial, Open, Close, Stop/Clear Buttons, Value Adjustment Increase/Decrease Buttons, Remote Programming Buttons
**We are committed to safe, smart gate automation and recommend the use of additional external safety devices when possible for maximum protection.
Learn More About Our UL 325 Safety Compliance Standards
Technical Specifications:
Model: Mercury 310
Solar Compatible: Yes, 12V With MPPT
Input Voltage: 18 - 24 VDC
Maximum Current: 30A
Accessory Power: 12V 500mA Always On (2 Locations), 12V 500mA Standby Off (2 Locations)
Communication: BlueBUS, USB Port, OXI, Fire Input, 433 MHz Remote
Board Dimensions: 7.3" (W) x 7.2" (H) x 1.2" (D)
ETL Listed (UL 325): Usage Class I, II
External Entrapment Sensor Options: BlueBUS and 10K Monitored Sensors
Relays: None
Operating Temperature: -4° F to 122° F (-20° C to 50° C)
**Please Note: The Mercury 310 Controller Requires An Encoder To Operate, Therefore It Is Not Compatible With Nice Apollo 416 Actuator Arms.
BILT 3D Installation Instructions
Products Powered By Mercury 310: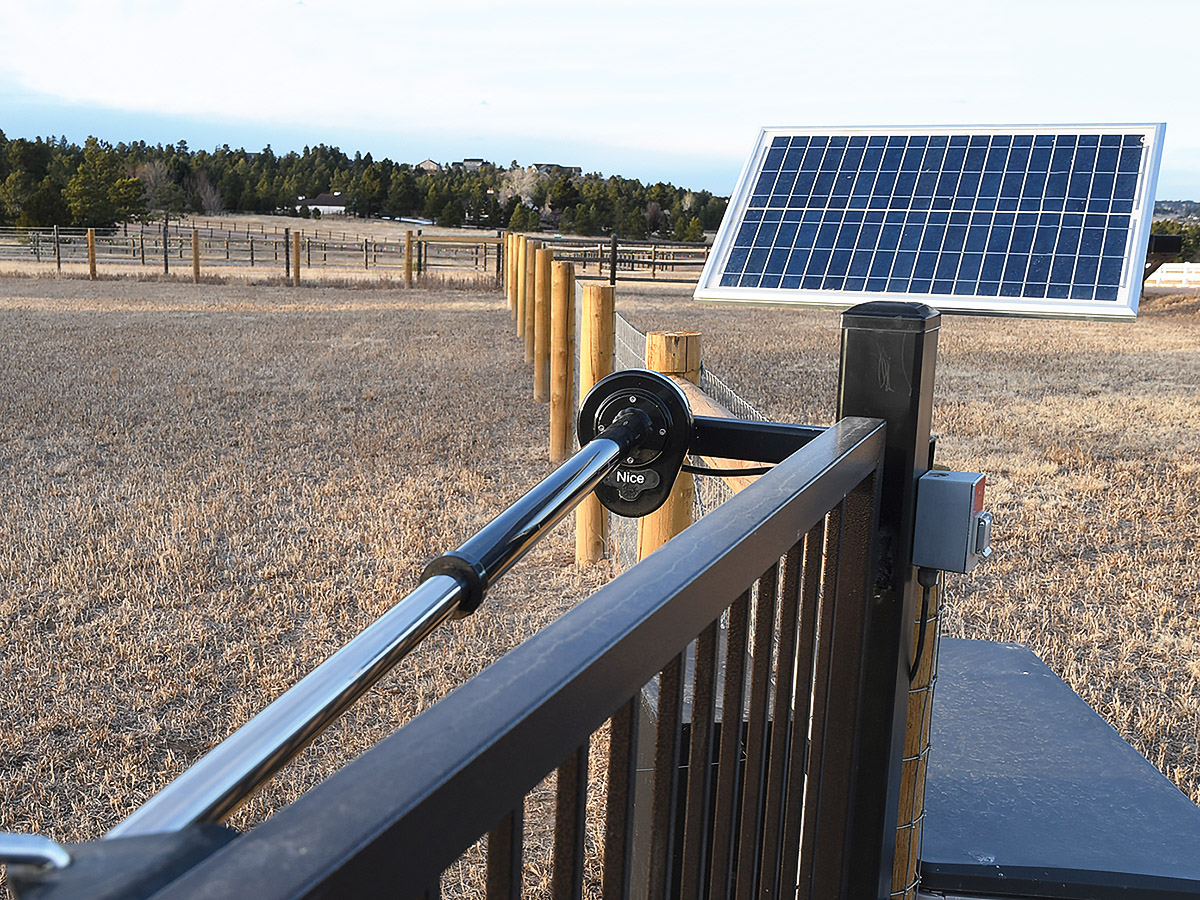 Check Out More Mercury 310 Videos Here
| | |
| --- | --- |
| SKU | O-CBOX310 |
| Control Board Compatibility | Mercury 310 |
| Manufacturer | Nice Apollo Gate Operators |
| Condition | New |
You may also be interested in the following product(s)