Nice Apollo TITAN12L1 AC Swing Gate Opener Kit With Battery Backup T12L1-AC-KIT
Details
Nice Apollo TITAN12L1 AC Swing Gate Opener Kit With Battery Backup T12L1-AC-KIT
The Nice T12L1-AC-KIT Apollo TITAN12L1 AC Swing Gate Opener Kit With Battery Backup is an easy to install, weather-resistant, single gate opener kit that's capable of opening swing gates weighing up to 600 lbs. for 20' long leaves and 1,000 lbs. for an 8' leaves. Recommended for residential, post mount, and solar applications, this operator package is engineered for quiet operation, smooth closing, and all-weather performance. The unit runs on and includes an 8Ah rechargeable battery It features adjustable current sensitivity for automatic safety reverse, a 14-16 second open/close time in each direction, and an automatic adjustable close timer.
This high-quality Swing Gate Operator Kit includes the TITAN Operator Kit With MBOX Enclosure With 1050 Control Board, 912L-1 Titan Actuator, ON2E/A Two Channel Wireless Remote Transmitter, OXI/A Plug-In Receiver Module, MX4257 UL325 Reflective Photo Eye Set With Adjustable Bracket and Reflector Hood, ABF/A 433MHz External Antenna, and a limited time warranty.
Includes:
Key Features:
Includes Two Built-In 8Ah, 12V Batteries
Designed For Swing Gates Up To 20 ft. Long or 1000 lbs.
Includes Advanced 1050 Control Board With Heavy-Duty, Waterproof Enclosure
Easy To Install and Low-Maintenance For Rural & Residential Installations
Integral Audio Alarm For Signalling Gate Activity, Status & More
Comes With Transmitter, Receiver, Photo Eye Kit, & More At No Extra Cost
Technical Specifications:
Power Source: AC Transformer
Duty Cycle: Varies Based On Charging Capacity*
Arm Speed: 14 - 16 Seconds. Adjustable Soft-Start, Soft-Stop
Maximum Gate Length: Up To 20 ft. Gate Leaf
Maximum Gate Capacity: Up To 600 lbs For 20 ft. Leaf or Up To 1000 lbs For 8 ft. Leaf
Drive Type: Electromechanical
Input Voltage: 10-35 VDC
Idle Current: 10 mA
Accessory Power: 12 VDC and 24 VDC
Battery Type: 8Ah Battery (Includes Two)
Operating Voltage: 12 VDC
User Controls: 1050US Intelligent Control Board
Relays: 2 Programmable Relays
Actuator Dimensions: 42" Retracted, 71" Extended
Usage Class: I, II
Enclosure Dimensions: 14.25" W x 15.125" H x 9" D
Temperature Range: -4° F to 122° F
Warranty Information:
All Nice Gate Openers have a two-year limited warranty against manufacturing defects. The two-year warranty will start from the time of shipment from HySecurity. A three-year limited-time warranty is offered for registered gate openers. All gate openers will be registered through DF Supply Inc. at the time of purchase. The three-year limited-time warranty will be effective after the date of installation.
Installation Gallery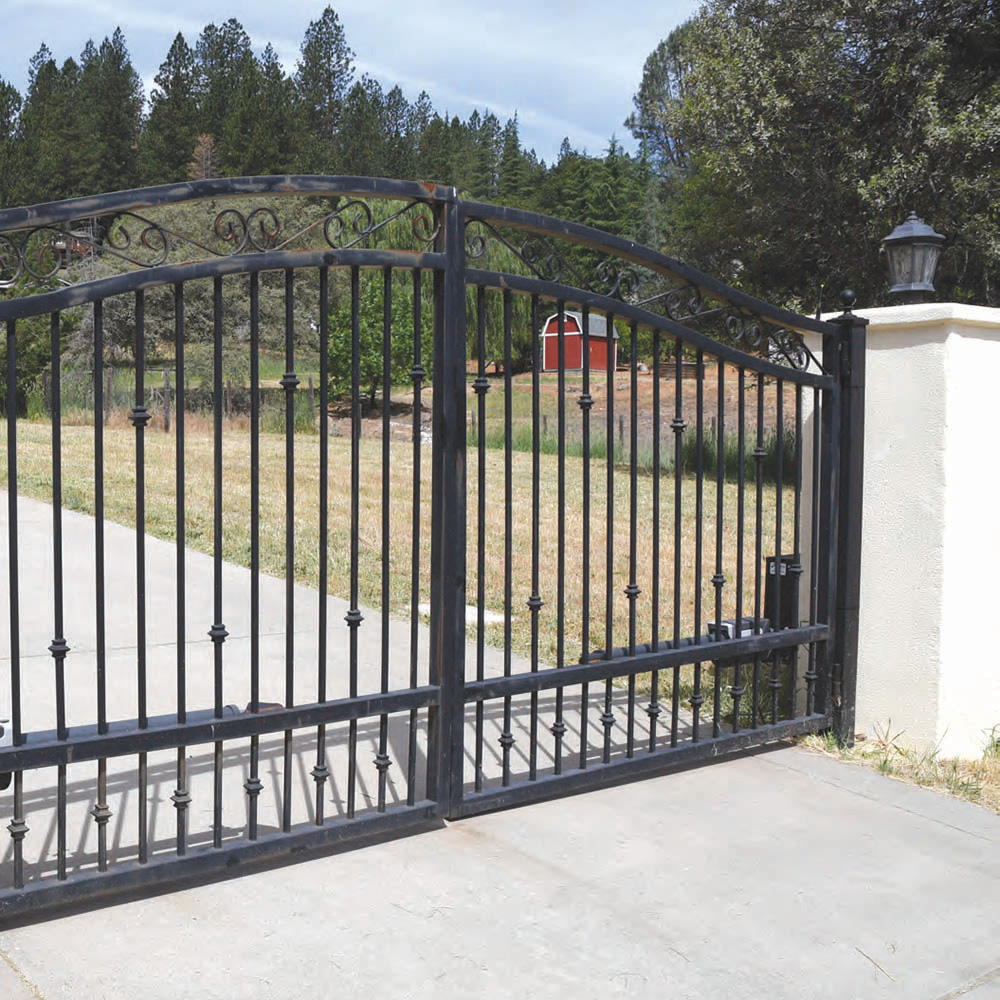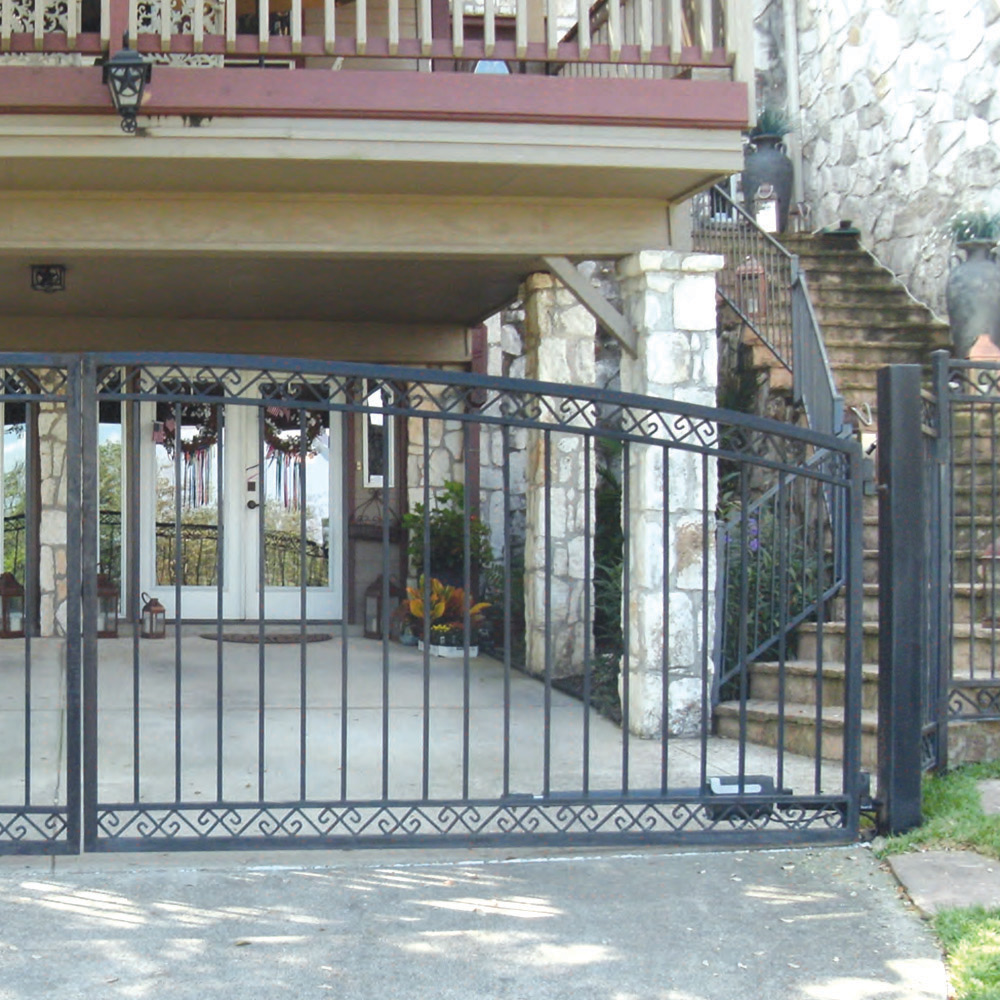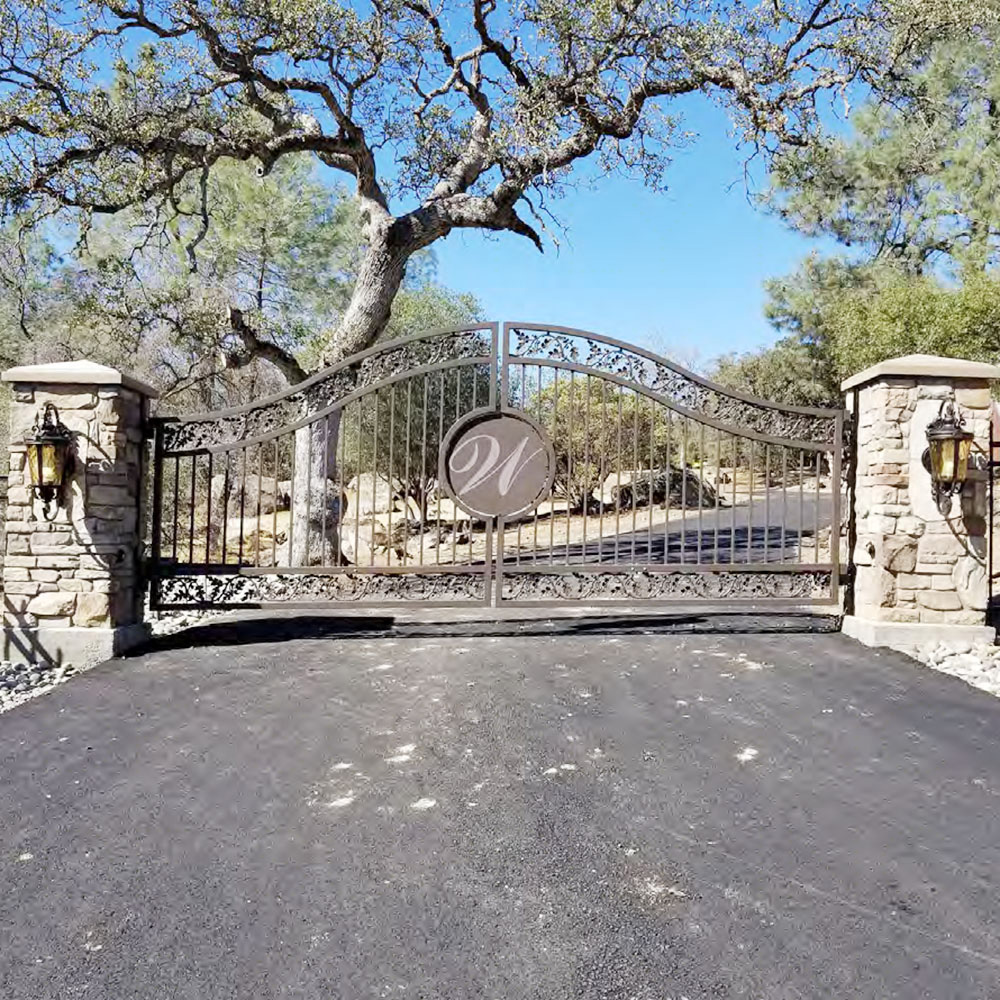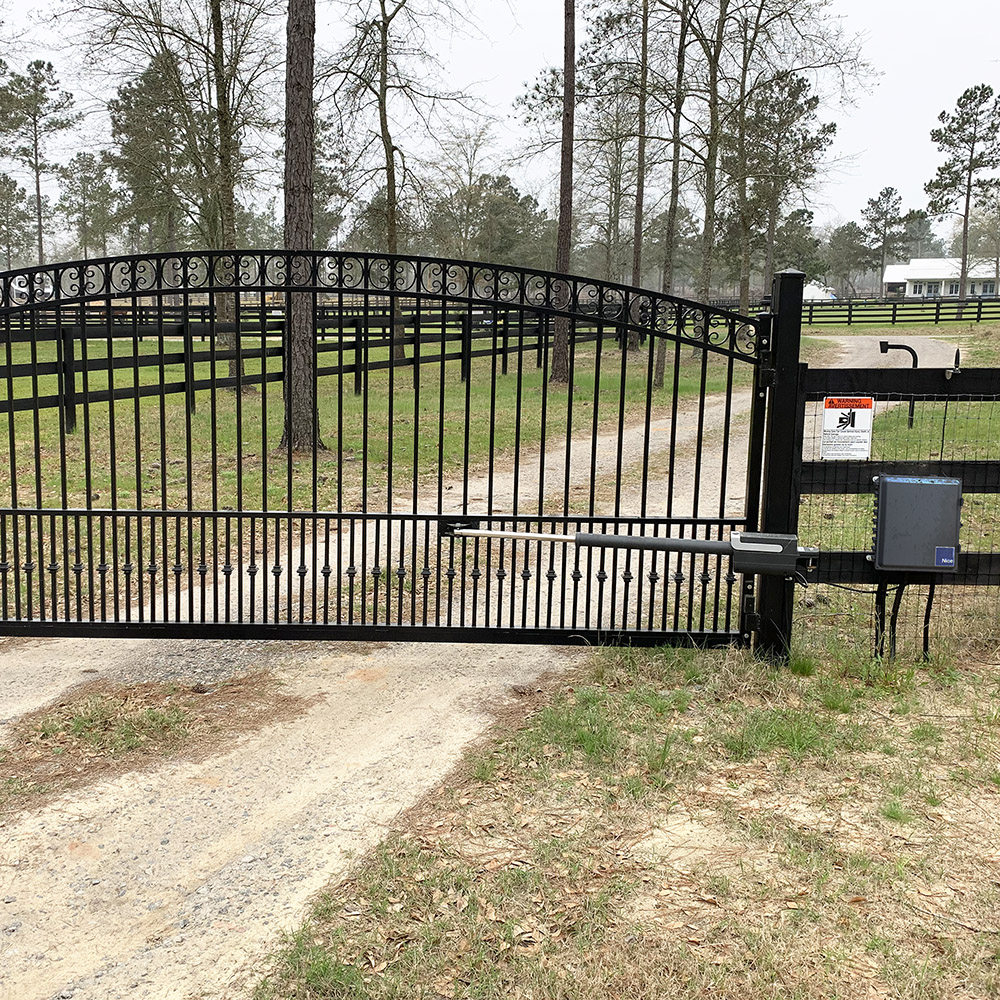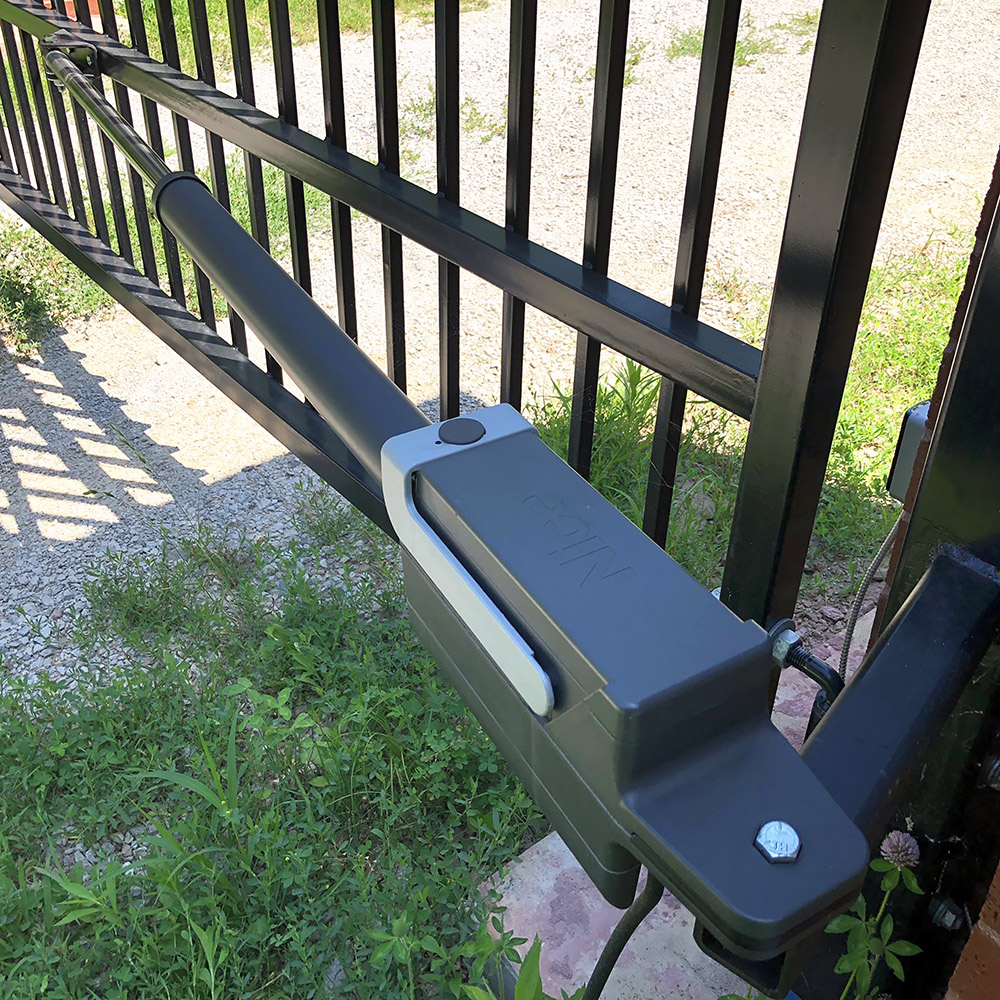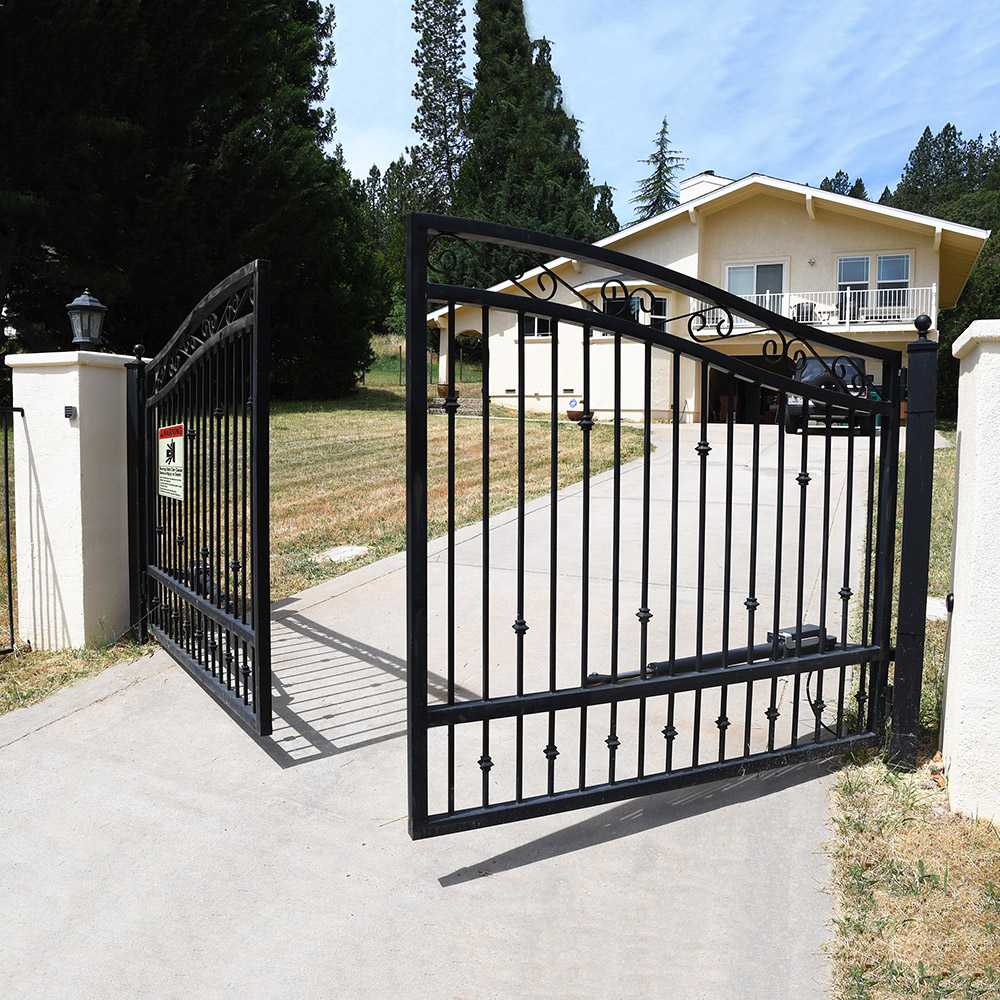 | | |
| --- | --- |
| SKU | T12L1MB-AC-KT |
| Board Type | 1050 |
| Operator | Titan 1050 |
| Arm Type | Titan |
| Usage Class | I, II |
| Single or Dual Operator | Single |
| Maximum Gate Weight | 1000 lbs. |
| Gate Opening | 8 ft. - 20 ft.* |
| Manufacturer | Nice Apollo Gate Operators |
| Condition | New |
| Package Includes | Antenna, Gate Opener, Photo Eye, Receiver, Transmitter |
| Warranty | Two Year Manufacturer's Limited Warranty |