Barrier Gate For Car Park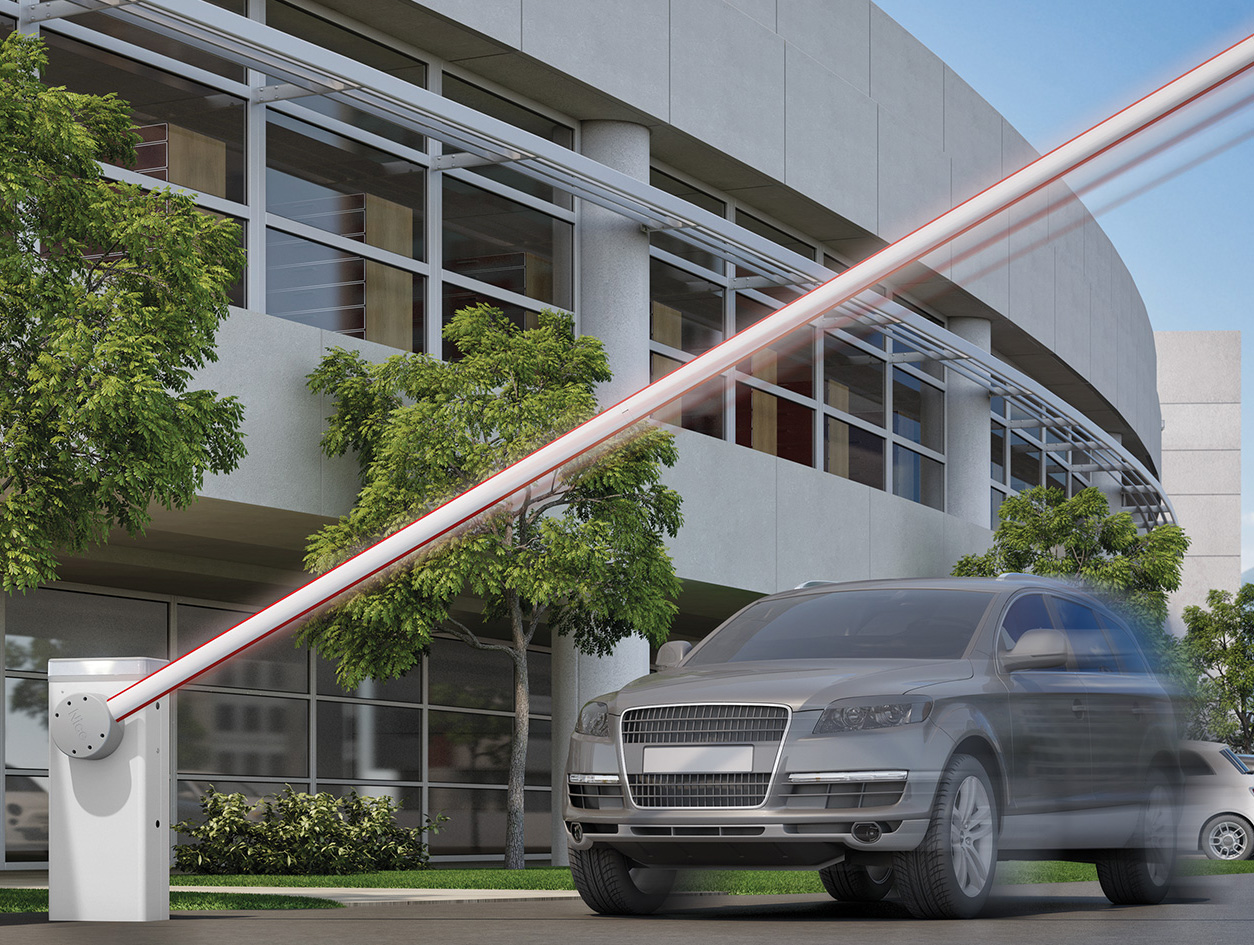 One of the places that need the highest security is car parks. Now that more systems are becoming automated, a heavy-duty automatic barrier arm should be used to monitor traffic coming in and out. You'll need something reliable that will not wear out quickly to protect your parking lot or garage. M-Bar and L-Bar traffic solutions from Nice Hysecurity are barrier gate openers that will withstand heavy use.
What Are Some Features Of The M-Bar and L-Bar Automatic Gate Openers?
Some basic features all of the gate operators in this line have are:
A 24VDC Operator Battery
Includes The Ability To Add A Battery Backup If Power Outages Occur
If Idle Will Move To Standby Mode To Save Energy
Steel Case Provides Resistance To Outdoor Elements That Cause Corrosion And Oxidation
Offers Keyed Mechanical Release
You Can Add A Blue Bus Photo Eye If Required
How Fast Can These Models Open And Close?
If you're looking for the fastest closing and opening times, the M3BAR functions in 1.5 to 4 seconds. It is extremely fast and made for those high-traffic situations.
What Is The Largest Barrier Arm Available?
If you are looking for a large barrier arm for your car park, the Nice LBAR can hold a barrier gate arm of up to 29.5 feet! This is a large size for oversized vehicles or other situations requiring a more expansive arm.
What Power Options Are Available For The M-Bar and L-Bar Series?
Not only can they be operated by battery, but these models have solar options available, so you can power your arm anywhere you can think of. Solar power is the optimal way to go if your car park lot is in a remote area far away from any power source.
What Features Are Key For An Automatic Barrier Gate In A Car Park?
In a car park, the most important piece is purchasing a gate barrier arm operator that has a smooth motion. If your barrier gate operator moves with awkward movements, it can confuse cars entering your parking space and cause issues with the mechanical operation of the device. All M-Bar and L-Bar units have a 3-year manufacturer warranty once you register your product.
Therefore, if you're looking for a reliable barrier gate opener for your car park, the M-Bar and L-Bar units from Nice Hysecurity are definite winners.
---
L-Bar And M-Bar Car Park Barrier Gate Openers:
Shop All Automatic Barrier Gate Arm Operators