How Do Automatic Gates Work?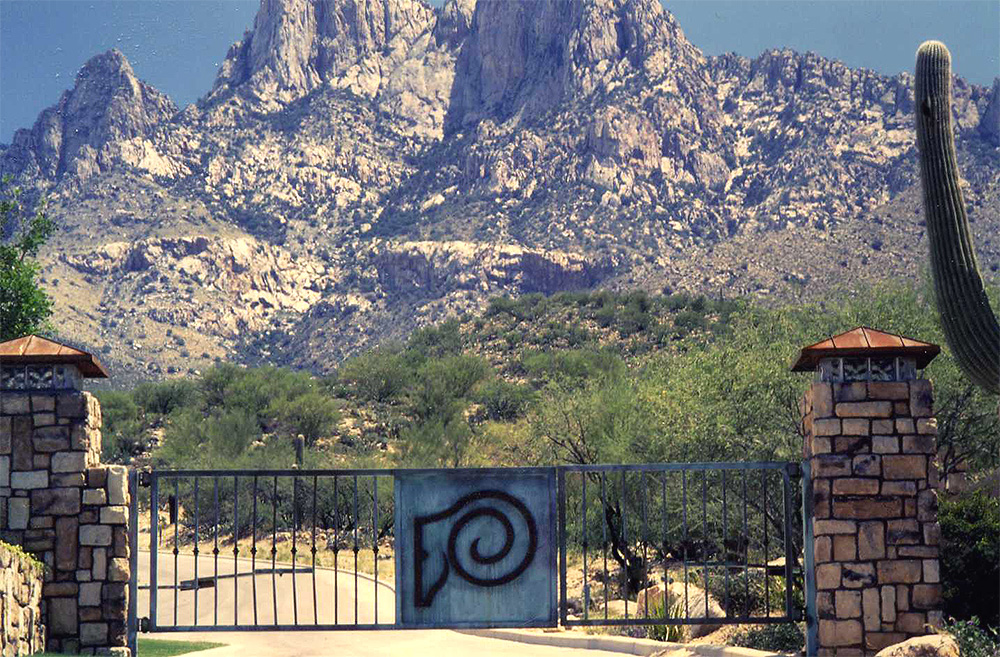 No matter where you live, you have undoubtedly seen some form of automatic gate, whether a barrier arm opener, sliding, or swinging gate. But you might have wondered how these operators work. Usually, a gate operator is controlled by outside factors such as a controller, keypad, or simply the motion of a car when using a motion sensor. No matter how an automatic gate works, it's a convenient way to allow access to people passing through.
Failsafe Systems
When using an automatic gate, safety is one of the most important factors to consider. After all, sometimes a gate may be moved by accident, or the gate owner could press the controller, and then a pet or child gets in the way of the gate path. In these instances, failsafe systems are used to stop the path of the infrared beam from the gate operator.
Safety equipment, such as retroreflective photo eyes, safety loops, and wireless vehicle detectors, help keep your gate from causing an accident. When installing a gate opener, safety systems should always go along with this installation to ensure that your gate will not cause any harm to guests or workers on your property.
Main Features Of Gate Openers
Only Lets Those Who Are Allowed In:
The best part of automatic gates, whether sliding or swinging, is that you control who comes in and out. These gates can be opened for vehicles and pedestrians, ensuring a safer residential or commercial space.
Various Power Options Available: Solar And Low Voltage
If one of the concerns with automatic gates is how much power they will spend, modern automatic gates come equipped with solar capabilities or are low voltage operating. Solar-powered gates can help you set up an automatic gate where it once was not possible, whether near a boating marina or in a remote national park. Therefore, with automatic gates, you can have both safety and reliability without having a costly electric bill.
Operators With A Battery Backup:
When a power outage occurs due to inclement weather, your automatic gate will still open and close if it includes a battery backup. Many operators have a battery backup included or offer an additional battery backup that can be purchased. The Nice Apollo TITAN12L1 swing gate opener kit has a battery backup and can handle a gate leaf of 1,000 pounds. This is a heavy-duty operator that will last many years and has a battery backup already included.
Looking for some reliable gate operators? View our selection of swing and slide gate openers:
All Gate Openers