1050 Control Box Parts
Click on desired part number in image for product page
In the diagram below, select the number of your desired replacement part and you will be taken to the corresponding page. Alternatively, you can select from the list below the diagram and be taken to the corresponding product page.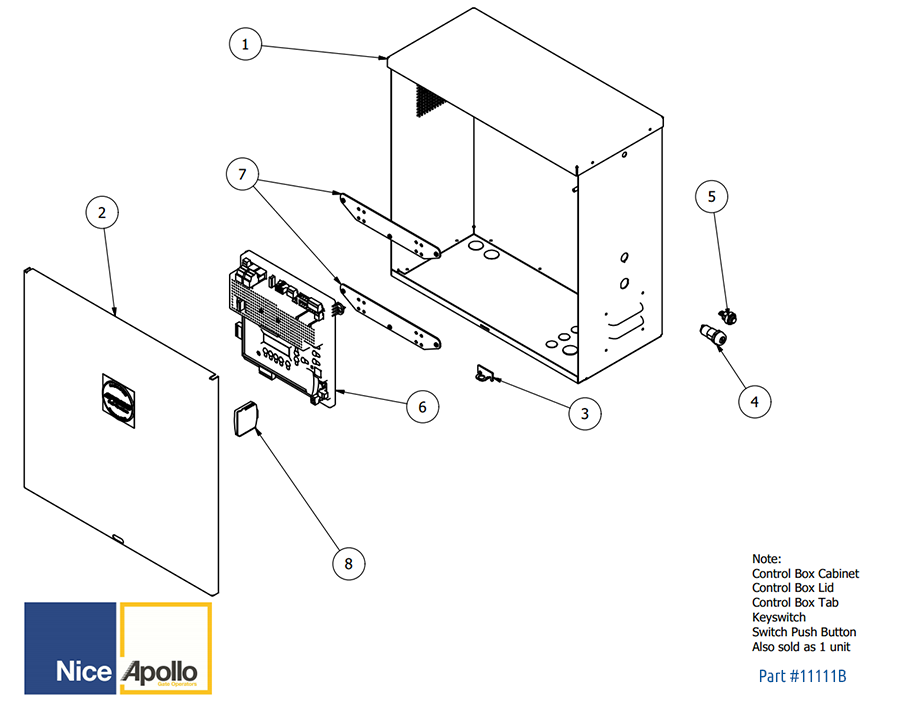 *** Product #1 (Control Box Cabinet - 10031990) has been discontinued. ***
Still not sure what part you're looking for? We're here to help! Our trained professionals are available by phone at (888) 378-1016 or by email at Sales@ApolloGateOpeners.com.