Nice Apollo 1050i Universal Smart Control Board for Swing/Slide Gate Openers
Details
Nice Apollo 1050i Universal Smart Control Board for Swing/Slide Gate Openers
The Nice Apollo 1050i Universal Smart Control Board is designed for a wide range of gate operators, both swing and slide gate types. This universal control board features an internal seven day timer, smart battery charge management, and protection against electric shocks. The primary/secondary management allows for two control units working together with effective surge protection. The new and innovative obstacle detection system can distinguish between impact and dragging force, and detects a range twice as large as the industry standard found for other control boards. The Universal 1050 Smart Control Board has an LCD display making programming, diagnosing and troubleshooting easier than ever. Programming connections to external accessories and safety devices is simple, this control board includes a "fire" input for emergency access devices as well. Excellent for solar applications, and for a wide range of Nice and Apollo gate operators, the 1050 Control Board is a reliable, fully-featured board that allows for cutting-edge access solutions. *See below for the full list of operator compatibility.
Features:
• Internal 7-Day Timer
• Smart Management Of The Battery Charge
• Fire Input For Emergency Access Devices
• Protection Against Electric Shocks, Surge Protection
• Universal Smart Control Board, Excellent For Solar Applications
• LCD Display For Easy Programming, Diagnosing, And Troubleshooting
• Nice BlueBUS 2-Wire Technology Self-Identifies Monitored Photo Eyes
• Primary/Secondary Management For Two Control Units Working Together
• Programmable Connections To External Accessories Such As Lights, Keypads, etc.
• New-Innovative Obstacle Detection System Which Distinguishes Impact vs. Dragging Force
• Compatible With All Apollo And Nice Operators, Both Swing Gate And Slide Gate Operators
• Plug-In Receiver: Up To 1,000 Rolling-Code Transmitters, With More Than 2X Range Than Industry Standard

Please Note: Mounting the control board may vary depending on the opener, brackets may need to be ordered.
Specifications:
• Working Time: 120 sec
• Maximum Pause Time: 120 sec
• 1,000 Rolling-Code Transmitters
• For Gate Type: Swing And Slide Gates
• Control Board Dimensions: 9" x 9" x 2.25"
• Control Board Compatibility: 1050, 936, 833, 834, 835, 836
• 2 Programmable Inputs And 2 Programmable Relay Outputs
Currently Shipping Nice Apollo 1050i Control Boards (International Version Non UL)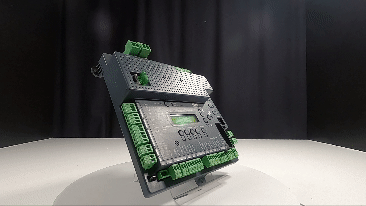 ** Please note that older version of the 7200 the 1050 board will work, but will not mount to the box. A new sprocket will also be needed40BS13
| | |
| --- | --- |
| SKU | 1050 |
| Operator Compatibility | Apollo 1550-1K, Apollo 1550ETL, Apollo 1551, Apollo 1650-1K, Apollo 1650ETL, Apollo 1651, Apollo 1712, Apollo 1724, Apollo 1812, Apollo 1824, Apollo 3500ETL, Apollo 3600ETL, Apollo 4300, Apollo 4500, Apollo 7200ETL, Apollo 7300ETL, Apollo 8300, Apollo 8500, Apollo NT-H12ETL, Apollo NT-M12ETL, Apollo NT-T51K, Apollo NT-T5ETL, Apollo NT-T71K, Apollo NT-T7ETL, Apollo Titan12L, Apollo Titan12L1 |
| Control Board Compatibility | 1050, 936, 833, 834, 835, 836 |
| Manufacturer | Nice Apollo Gate Operators |
| Condition | New |
| BlueBUS Compatible | BlueBUS Compatible |
You may also be interested in the following product(s)