Nice Apollo 7200 ETL Dual Parts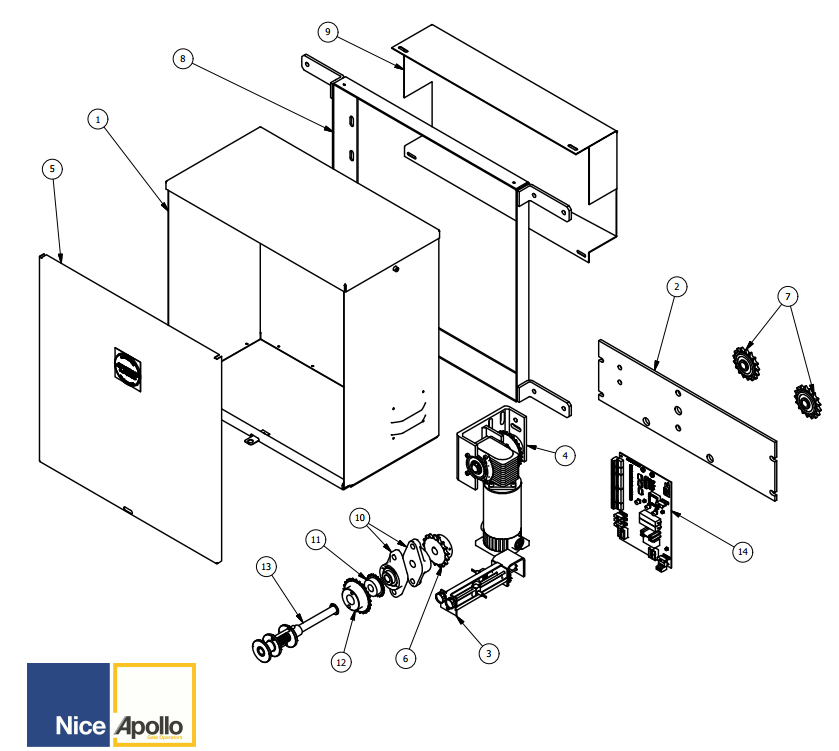 This is a replacement motor for the Apollo 7200 slide gate opener, as well as a retrofit kit for the Apollo 7000 gate opener.

Learn More

Back to top

Our replacement 10032590 Nice Apollo chain cover is black and powder coated for extra durability.

Learn More

Back to top

*** Products #1 (Control Box - 10053090), #2 (Reinforcement Plate - 10033415), and #8 (Frame Replacement - 10003590) have been discontinued. ***

Still not sure what part you're looking for? We're here to help! Our trained professionals are available by phone at 800-878-7829 or by email at Sales@ApolloGateOpeners.com.