What Is A Dual Gate Opener?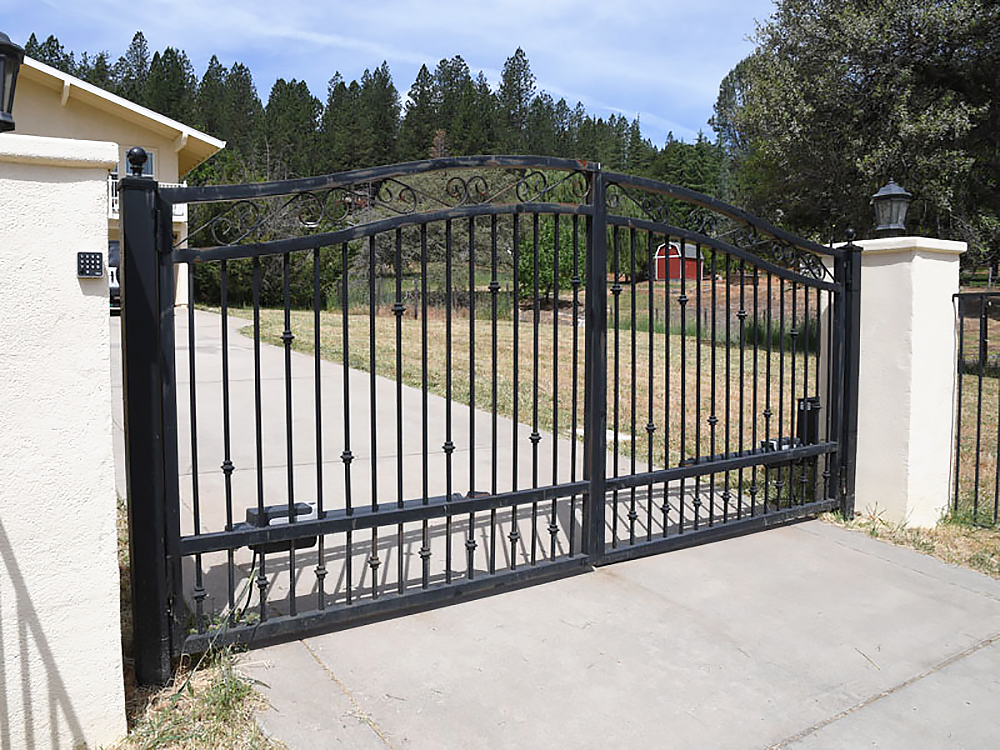 Dual gate openers are used for gates with two sides and open from the center swinging outward. These gates tend to be wider and need more power than a single, smaller gate opener. These are often used in residential, farm, ranch, and light commercial applications. Since two sections of the gate are being opened, two actuators are needed. They are the same size, but the one furthest from the control box will have a longer harness.
All of our Nice Apollo dual gate openers comply with the UL 325 Safety Standard. This standard was created by industry leaders working with Underwriter's Laboratories to evaluate products with public safety in mind. Dual gate openers are a great option for anyone with a large swing gate. The electromechanical drive is quiet, powerful, and field-repairable. Depending on the operator, the average opening time for the gate opener is 14-16 seconds. The operating temperature is -4℉ - +122℉ . This operating temperature range is a sure sign that the dual gate opener will work in any weather condition worldwide.
Installing a dual gate opener on a ranch or farm brings many benefits. The first benefit is providing security for the property. The gate will prevent any unwanted trespasser from entering the property. Another advantage is allowing larger vehicles and equipment through the gate. The dual swing gate opener can accommodate gates up to 20 ft. per gate leaf. The entrance width is plenty of room to allow large trucks, trailers, and farm equipment through with ease.
Most dual swing gate openers can be powered with solar charging. This is great for large or remote properties with no power source near the entrance. Swing gates can be opened with a keypad and pin, a remote, or be programmed to open automatically. Most dual gate openers can be used for a push to open or a pull to open, depending on property or preference.
A dual swing gate opener can provide many features that smaller single gate openers cannot. Call one of our helpful sales representatives if you have any questions or would like to place an order. We are here to help!