What Are the Different Types Of Gate Openers?
Usually, when choosing a gate opener, there are two types: swing and slide. Depending on where you will place your gate and how you prefer your gate to work, you may need one over the other.
Slide Gate Openers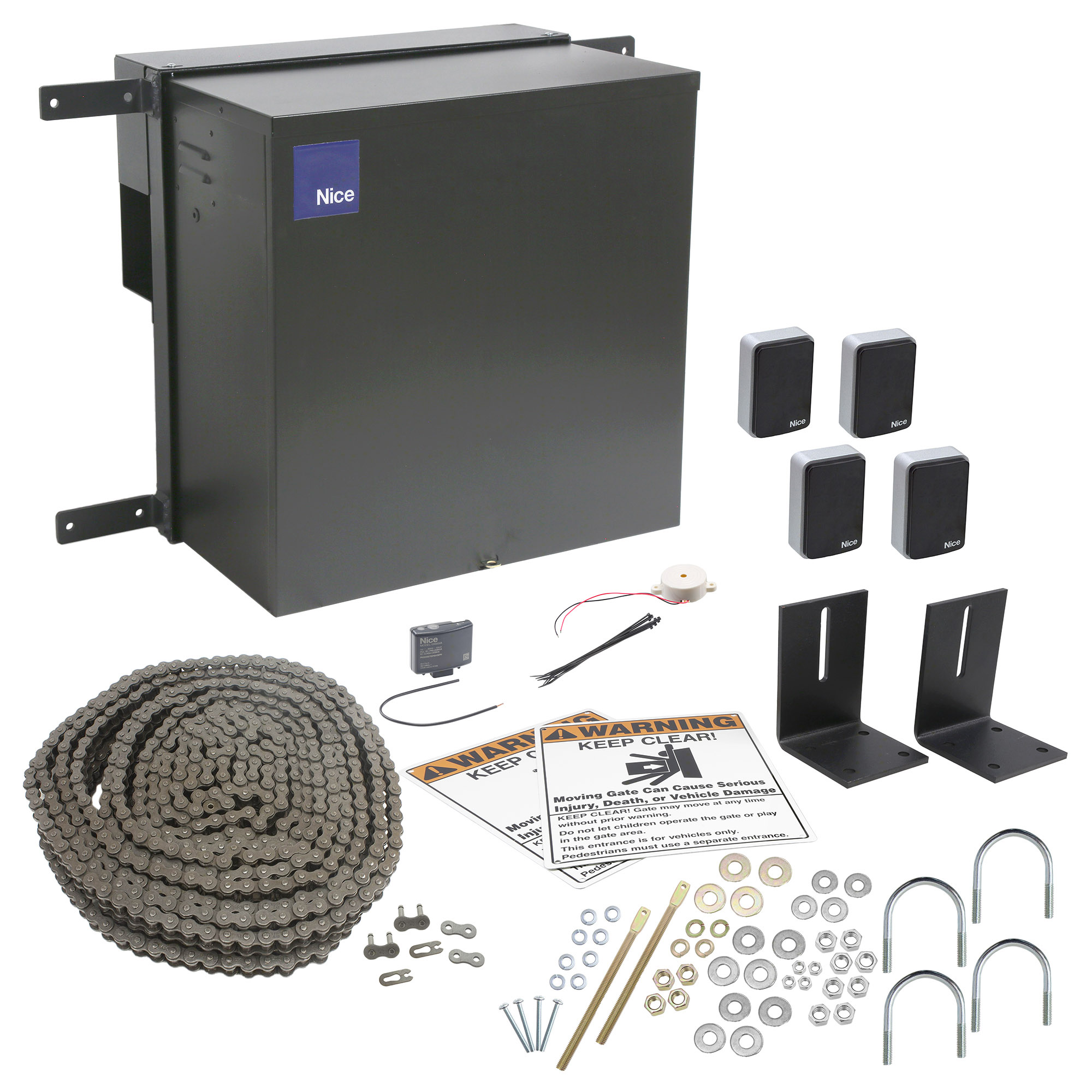 Nice Apollo Slide Gate Opener 7251
Slide gate openers work by sliding open instead of swinging open. These can function well when a gate needs to go on a steep hill. Some industrial sites may only allow slide gates due to safety. If you need more clarification about the restrictions on your job site, first confirm what gate works best. Slide gates are primarily used in smaller spaces too. Since the gate slides open, there is less of a need for a large opening for the gates. Sliding gates work by moving on a track. While cleaning this track will require some maintenance, it is not as much as a swinging gate. Since swinging gates have more parts, they may need further maintenance.
Swing Gate Openers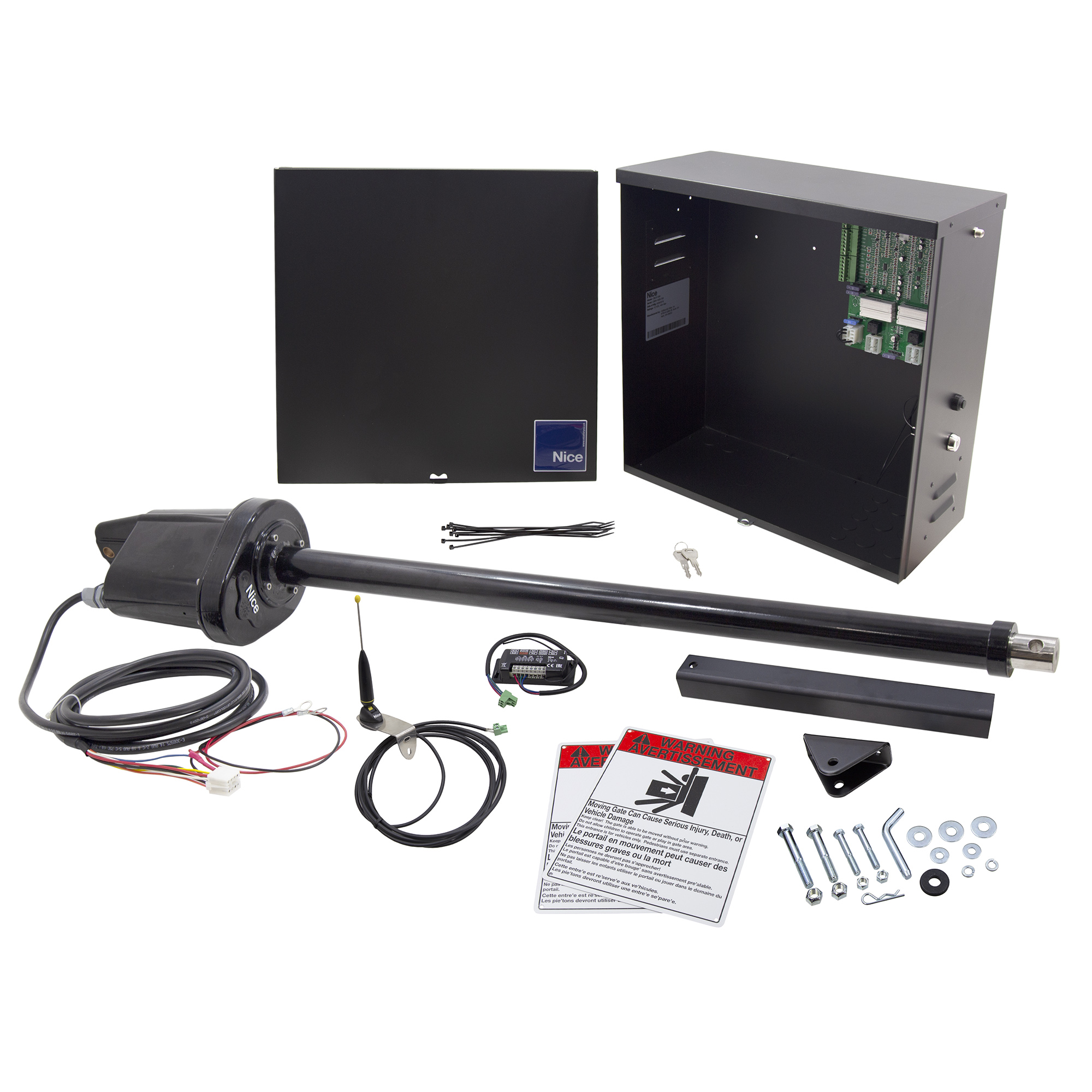 Nice Apollo Swing Gate Opener 1500
Swing gate openers allow a gate to open inward. Some people prefer this option due to a more classic and grander look. However, both swinging and sliding gates can be automated with gate openers. If two buildings are right next to each other, a swinging gate may work better for security than a sliding gate. Swinging gates can be installed in front of both buildings, allowing stricter security measures than sliding gates.
How Much Weight Can These Gate Openers Pull?
Whether you choose a swing or sliding gate, both gate openers offer lots of power to control your gate. Swing gates can push up to 1,300 pounds, while slide gates can pull up to 3,000 pounds. A slide gate could be a better option if you consider installing a heavier gate. However, a swing gate will work great if weight is not a concern. Along with weight, the gate size is something to consider. Depending on how large your gate is, you may only need a gate opener that opens up a gate of 25 feet or require one that goes up to 50 feet.
Automatic Swinging Gate Openers Versus Automatic Sliding Gate Openers
While one gate opener is similar to another, there are standard specifications you should look for when choosing a gate opener. First, ensure the gate opener is from a recognized industry brand with built-in safety features. Some gate openers even include free photo eyes to enhance your gate's safety when a car or object comes near the gate and reverses or stops the gate's motions.
---
If you want to learn more about swing or slide gates, contact one of our helpful sales representatives for more information.