Solar Power Swing Gate Openers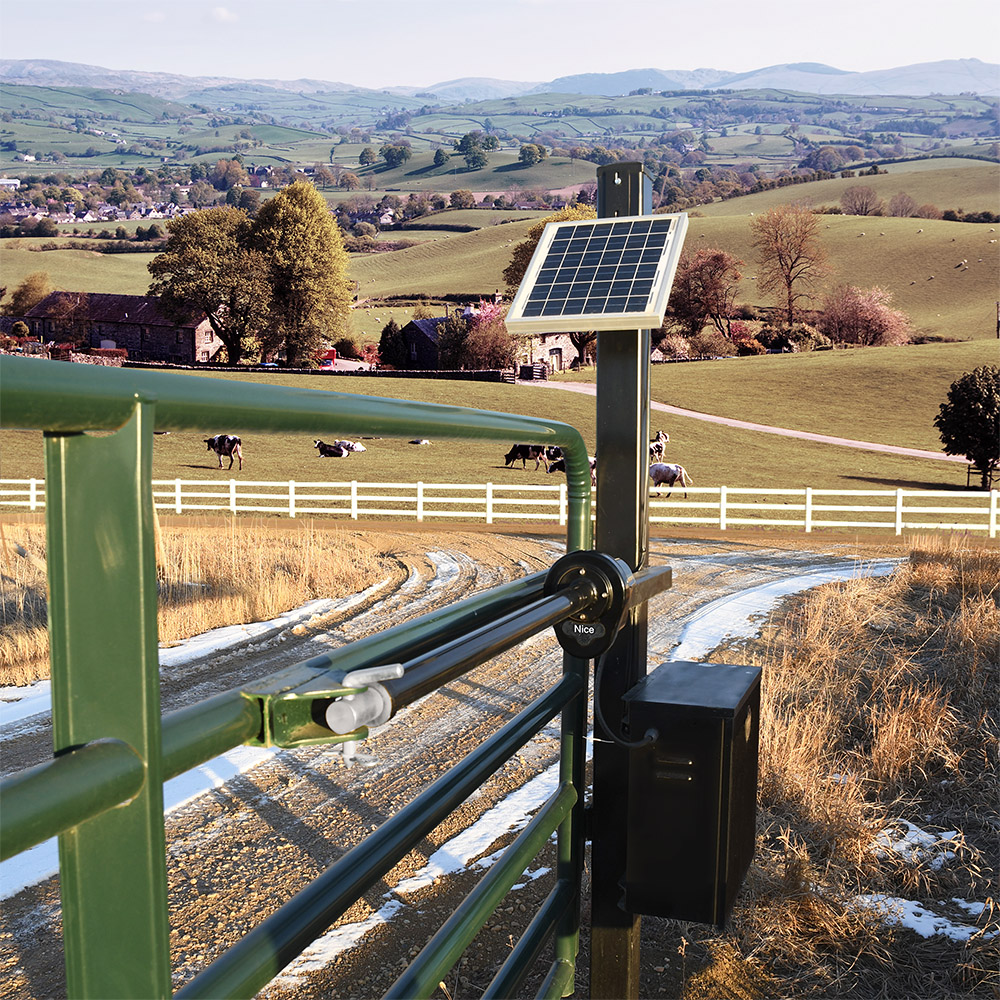 Combine the perks of solar with the reliability of a swing gate to achieve the ideal gate system for your home or business. Solar power is a great eco-friendly, and easy option to run any gate opener. Combining it with a swing gate allows your property to be properly secured and able to function even without electricity. Review all the benefits of both solar power and swing gates to see why you should upgrade your gate system today
Benefits of Solar Power
There are many benefits to having a solar-powered gate compared to one that relies solely on electricity. The top three benefits of solar power include easy installation, low maintenance, affordability, and reliability.
Easy Installation
Installing a solar-powered gate opener is an uncomplicated process that an everyday homeowner can accomplish. This is because the solar panels transfer their power directly to the gate operator and the battery, avoiding the need for a lot of connections. While an electric gate opener requires an extensive amount of wiring that a gate professional should install to ensure it is done properly. You also have the freedom to install solar gate openers where you need them, as they do not rely on a power source to operate them.
Low Maintenance
The upkeep of having a solar-powered gate operator is considerably less than maintaining an electric opener. To keep your solar gate opener working properly, you should occasionally check to ensure that no debris has fallen on the panel, covering it from receiving any sunlight. You should also clean the panel's surface a few times throughout the year to prevent it from becoming grimy.
Affordability
Solar power is a great cost-effective option for those that are not looking to pay a hefty electric bill every month. By harnessing the power of the sun, you can save money while also having a consistent gate experience.
Reliability
Due to not relying on electricity, solar power is a dependable power source option for a wide range of installations. Whether you are looking to install a gate in an urban or rural setting, solar power can be easily set up and effectively run your gate in any location you need it to. As long as the solar panel can receive direct sunlight, your gate system will function. Along with that, you will never have to worry about the power going out and not being able to work your gate. Even without a ton of sunlight, the charge from the solar panels allows your gate to function moderately for a while.
Benefits of Swing Gates
Swing gates are a popular automatic gate option for both commercial and residential installations. Compared to sliding gates, swing gates are a more affordable option due to their design. This system of automatic gate openers provides an easy and effective barrier to your property while also giving seamless access to those who have permission. They are also known for being a low-maintenance option when compared to sliding gates, as well as being easier to install.
For more information about the benefits of solar swing gates, please get in touch with one of our dedicated sales associates.
Contact Us