How To Maintain Your Apollo Gate Opener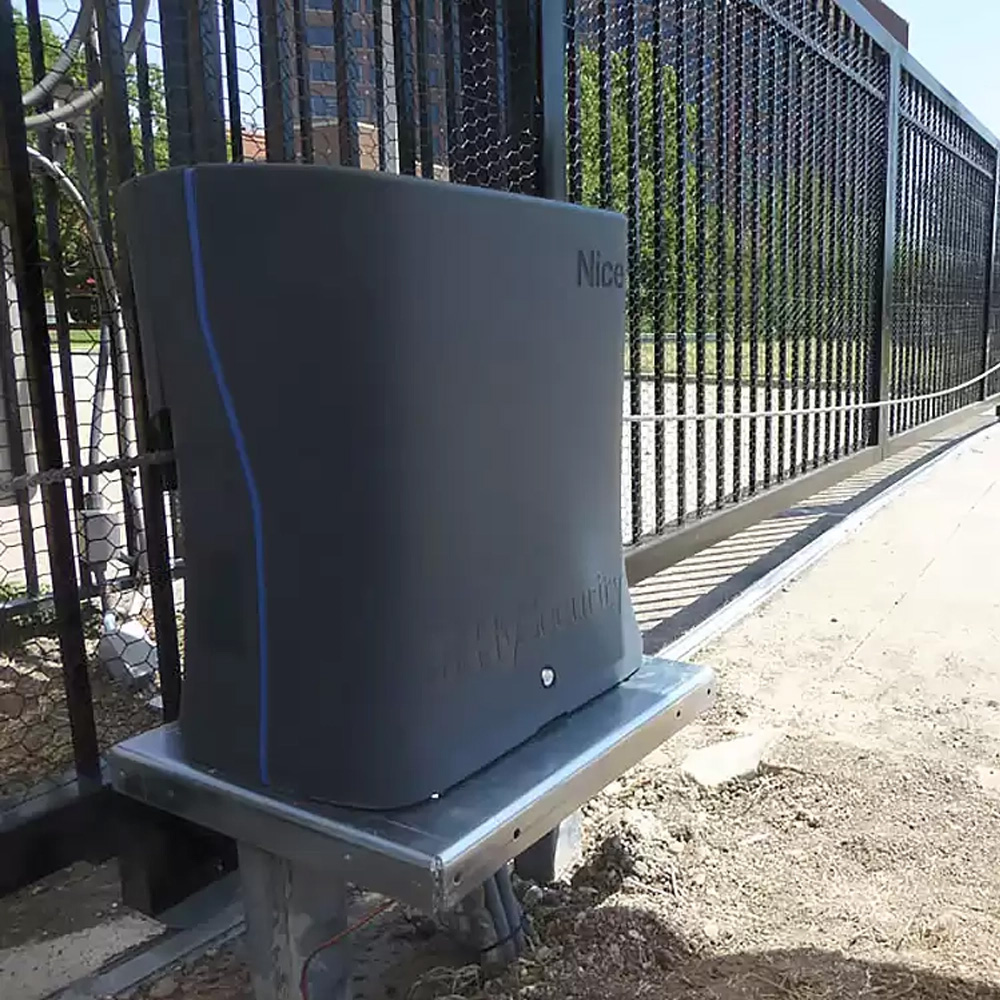 Your Nice Apollo automatic gate opener is an investment into your home or business that not only provides convenience but also elevates security and gives excellent curb appeal. To keep your gate opener working properly for as long as possible, it is important to provide regular maintenance. Thankfully, almost all the upkeep required for these units are simple tasks and only need to be completed a few times throughout the year.
Lubricate
Like any moving machine, your automatic gate operator requires lubrication to ensure that it can smoothly open and close. Without lubrication, your gate opener's hinges and other moving elements, like the gate arm or chains, can begin to experience friction. This friction puts a lot of strain on your operator to work harder than it should, which can lead to many costly issues down the line.
To prevent this wear and tear on your gate opener, simply lubricate your opener's hinges and all other moving attachment points every six months. Remembering to take care of your automatic gate opener is an important step, but also remembering to use the proper materials is equally as imperative. Use white lithium grease when lubricating your hinges and other moving parts to ensure they are properly coated for the full six months.
Clean and Inspect
It is important to frequently look over your gate system. During these inspections, you are not only looking for damage or signs of deterioration but also at items around your gate that might need taken care of. Overgrown trees, shrubs, and other landscaping can hinder your gate from operating as it should. These items can also leave debris in the path of the gate that can prevent it from fully opening or closing.
We recommend inspecting your gate opener every few months for signs of damage or deterioration. If these issues are noticed it is important to quickly take care of them. Problems like rust and large dents can greatly affect the function of your gate opener. We also recommend that you clean your gate every few months by spraying it down with water and quickly wiping it dry with a microfiber towel. This will not only keep your gate looking brand new but will also prevent debris build-up as well as expose issues that might be hiding underneath the dirt.
Pest Control
Like any outdoor structure, bugs and small wildlife love to make homes in every small area they can find. Even though a few spiderwebs will not harm your gate system, unchecked pests can wreak havoc on the function of your gate opener. That is why we highly recommend checking the housing of your gate opener every few months, and more frequently during the winter to see if any animals or bugs have made a home in your unit.
If insects or small critters like mice have invaded your gate opener's housing unit, clean the unit out as much as possible and then inspect if any damage has been caused like chewed-on wires or build-up debris. Depending on how extensive the damage will determine if parts will need to be replaced.
Through proper maintenance, your Nice Apollo gate opener is capable of providing you with excellent performance for years to come. For more thorough maintenance instructions for your specific automatic gate opener please reference your unit's manual or contact one of our helpful sales associates.
Contact Us