Gooseneck Stands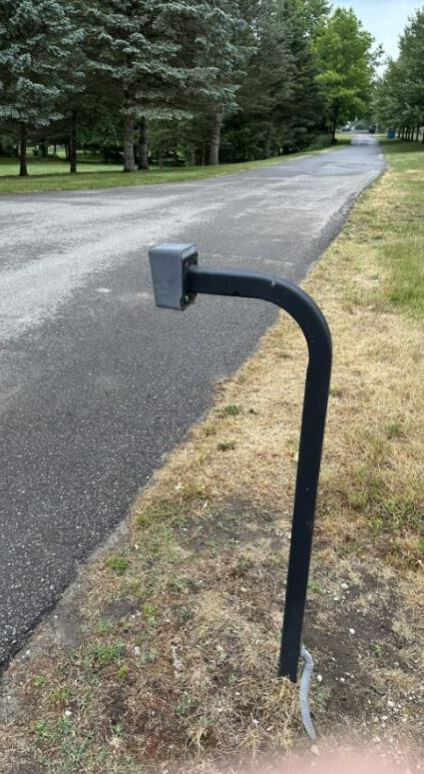 Gooseneck stands also referred to as gooseneck pedestals are a convenient and effective way to mount your automatic gate operator's keypad, card reader, or intercom system at the entryway of your home or business. These stands received their name from their unique design that looks very similar to a goose's neck. This design allows users to easily access your gate's entry system without having to leave their vehicle.
Gooseneck stands commonly come in two different styles, post mount, and in-ground. The post-mount style of stands can be easily installed anywhere by being bolted directly into the ground using concrete anchor bolts. While the in-ground style involves a little more planning, it is a very sturdy choice, especially for high-traffic areas. The in-ground version of gooseneck stands is installed by placing the stand directly into the ground and then having concrete poured to set it into place.
These pedestals come in a variety of different sizes to fit the needs of each application. For stands that will be mainly accessed by people in their cars, it is recommended for the stand to be 42" high. Though for entry points that will receive a lot of pedestrian walking traffic or large vehicles like semi trucks, different heights will be required to accommodate.
At Apollo Gate Openers, we also offer gooseneck stand adapters that help to extend or change your existing stand to accommodate two mounting options.
Improve the way you operate your automatic gate with the addition of a gooseneck stand.
Shop Gooseneck Stands