BlueBUS For Apollo Gate Openers
What is BlueBUS?
Nice BlueBUS safety devices, available for Apollo Gate Openers systems, make installation and adjusting easy. Its key features include no polarity and the use of only two wires. BlueBUS technology allows all devices to be automatically connected to the control unit through the BlueBUS network. Essentially, the BlueBUS system allows you to daisy chain multiple safety devices from two wires connected from one device to the control board.
Features
Devices that are BlueBUS include various control boards, controllers, keypads, photo eyes or photocells, and transmitters. With the exception of one BlueBUS device wired to a BlueBUS-compatible control board, multiple BlueBUS devices can be daisy-chained. This limits the number of connections made directly to the control board. The polarity of the connection made between a device and the control board does not matter, nor does the parallel connections made between paired devices or another safety device.
BlueBUS Compatible Devices & Units
Controllers & Control Boards
BlueBUS-compatible control boards and controllers are of the following series: Mercury 310, Mercury 936, Mercury 1050, BCU1, HySecurity, and SmartCNX.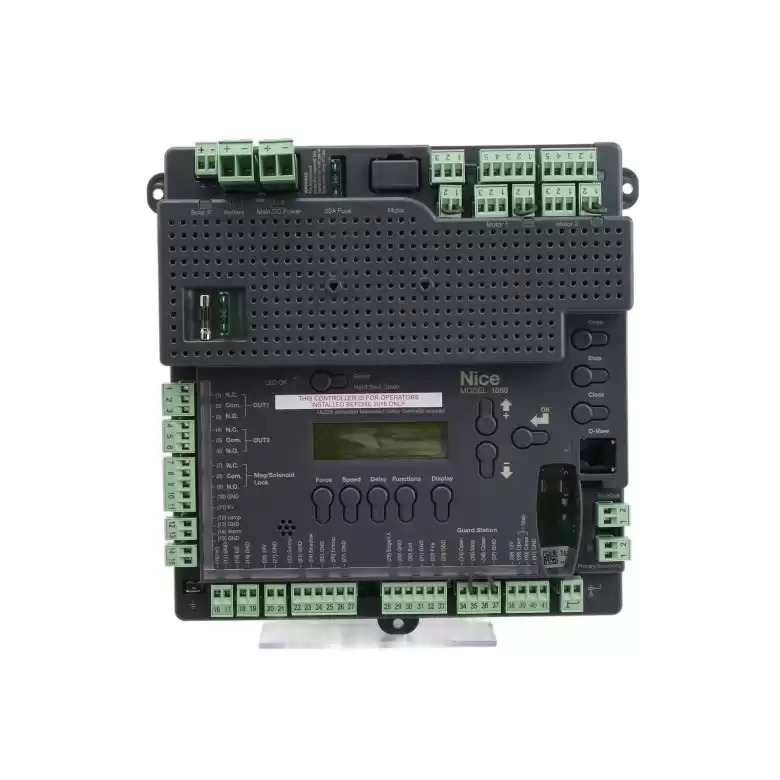 If you have any further questions about BlueBUS devices or the BlueBUS system, please contact our friendly sales representatives.
Contact Us