Are Automatic Gates Worth It?
Putting in an automatic gate opener whether it be a swing or sliding style to your home or business can be a costly addition. Though the upfront cost might be more than a traditional manual gate or just leaving your driveway open, the long-term investment of this purchase and the many benefits it brings to your property is well worth it.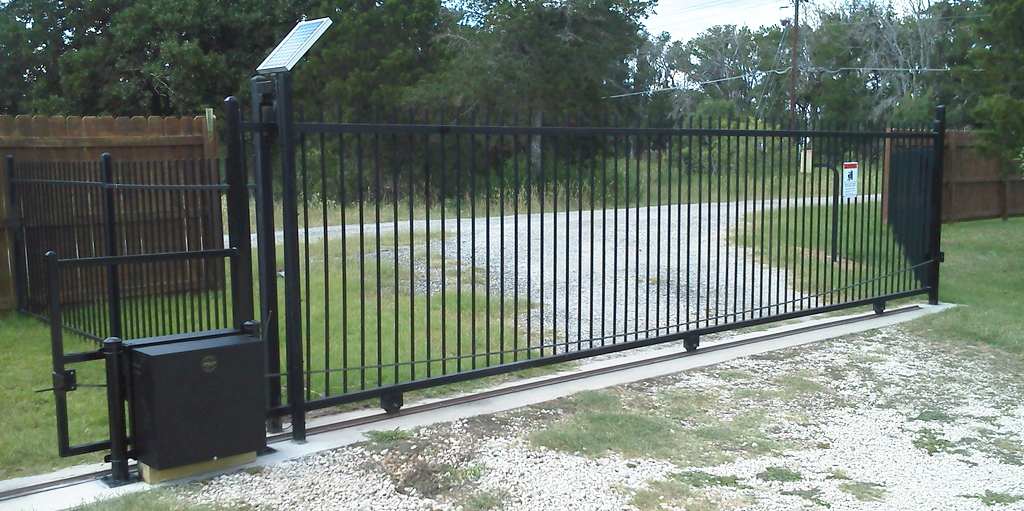 Elevated Security
The number one benefit of any type of automatic gate is the instant elevation in security it provides as soon as it is installed. Unlike other manual gates that can be easily manipulated to be forced open to gain access to your property, automatic gates are almost impossible to force open and require an access code or transmitter to open. Giving you peace of mind that your home or business is fully protected day or night.
Great Curb Appeal
Do not feel you have to go all out to give your property great curb appeal. Even the simple addition of a standard automatic gate can greatly improve the appearance of any type of real estate be it commercial or residential.
Additional Privacy
For those who are looking for a little privacy, an automatic gate is the ideal addition to your driveway. The gate is an intimidating and sturdy force that discourages solicitors from coming near or gaining access to your private property.
Increased Property Value
Like a new kitchen or an updated bathroom, an automatic gate does great things for increasing the value of your home. New buyers often love the security benefits it provides to the space without them needing to add it themselves.
Likewise, property managers and commercial buyers also appreciate an automatic gate system at a building they are interested in purchasing. Like new homeowners, the addition of the gate shows added security that will not have to be added once they take ownership.
Lower Insurance Premium
A rather unknown advantage to installing an automatic gate to your property is that it might help you lower your insurance premium. Many insurance companies see the installation of an automatic gate as a proactive step in protecting your belongings and will reward you for this by lowering your premium.
We hope these insights on the many enhancements automatic gate openers have on both residential and commercial properties have helped you decide on your next steps.
For more information on automatic gate openers and other ways they can elevate the safety, functionality, and appearance of your property, feel free to get in touch with one of our dedicated sales representatives who are always happy to assist.
Contact Us