What Is An Actuator Arm?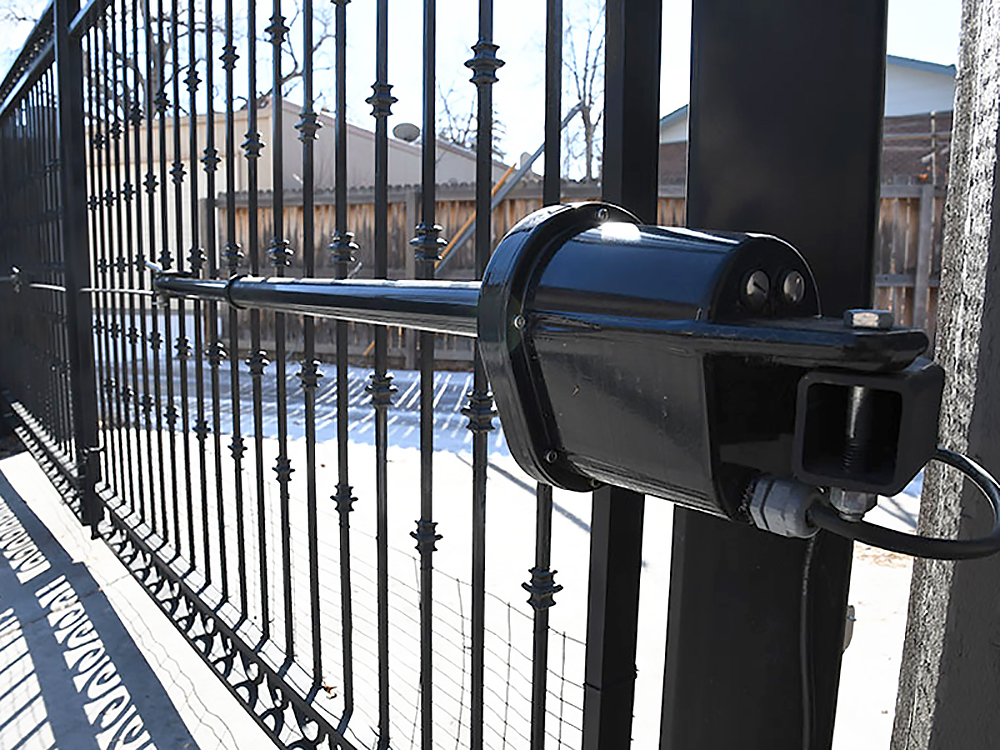 An actuator arm is a mechanism that attaches to the gate and the gate post. The end that attaches to the post is wired to the opener. All of our actuators are rust and weather-proof with a black powder-coat finish. The self-lubricating gears of the linear gate actuator ensure that it will last for years without needing routine maintenance. Most arms allow up to a 120-degree opening of the gate.
The actuator arm can be attached to the gate bracket via a set of included screws or a hitch pin and r-clip. The gate bracket is ideally welded on but if that is not possible, using the included screws and nuts is okay too. The other end of the actuator arm is the actuator itself. It is attached to the pivot arm using a bolt, washer, and lock nut. Make sure to tighten the lock nut to prevent movement or shifting when the actuator is running. It also prevents excessive "bounce" or "wobble" when the gate stops moving. The pivot arm is attached to the hinge or gate post. It is strongly recommended to weld the pivot arm to the hinge post.
Actuator arms can come in various sizes depending on the gate size and weight. For dual gates, two arms are needed. Installing and understanding everything that needs to be used in any gate operation can seem daunting, but we are here to help. Contact our friendly sales team if you would like to place an order or have any questions. We offer kits that include everything needed.