Details
Nice Apollo TITAN 12L1 Swing Gate Opener 1050 Board - Includes Battery Charger, Photo Eye and Transmitter
The Nice Apollo TITAN12L1 Swing Gate Operator is from the new series of swing gate openers from Nice Apollo that includes the popular 1050 control board.
Use this 12V DC battery powered linear actuator for swing gates up to 600 lbs and 20 ft long or 1000 lbs and 8 ft long (per leaf gate). Recommended for residential, farm and ranch applications, the Nice Titan features plug and play simplicty with the 1050 control board.
The Nice Apollo Titan +12VDC swing gate operator delivers the next generation of easily installed, configured, and maintained swing gate operators from Nice Apollo. This state of the art gate operator incorporates lockable manual release, easily accessible limit switch settings, and simple in-the-field maintenance and repair. With advanced state of the art technology, the Titan TITAN12L1 will provide solid performance for hundreds of thousands of open and close cycles.
Includes:
FREE Apollo Receiver | FREE Photo Eye | FREE SHIPPING | Apollo ABF/A Long Range Adjustable Aerial Antenna
This Gate Opener Kit Includes:
1 x Nice Apollo Titan Actuator, 12V With Encoder
1 x 1050 Control Board With Box
1 x 12 ft Harness
1 x ON2/E Transmitter
1 x Nice Apollo OXI/A Receiver
1 x NIR-50 325 Reflective Photo Eye
1 x 404C Battery Charger
1 x ABF/A Antenna
2 x Warning Signs
1 x Mounting Hardware Kit
1 x Apollo ABF/A Long Range Adjustable Aerial Antenna
Specifications:
Model: TITAN12L1
Operation: 12 VDC
90° Opening Speed: 14 Seconds
Cycles Per Hour: Varies Based On Charging Capacity
Working Temperature: -4°F - +122°F
Actuator Dimensions: 42" Retracted - 71" Extended
Features:
Easy to install
Solar capable
Modular design which allows for in-the-field replacement of the 12V DC drive motor and worm gear train, the limit assembly and screw driven piston arm
Key lockable manual release for access in power outages and troubleshooting situations
Retrofit design for direct swap out with 816 and 416 actuator arms - The Titan will bolt directly to the existing gate hardware!
Warranty:
All Nice Gate Openers have a two-year limited warranty against manufacturing defects. The two-year warranty will start from the time of shipment from Hysecurity. A three-year limited time warranty is offered for registered gate openers. Gate openers will be registered through DF Supply Inc. at the time of purchase and the three-year limited time warranty will be effective after the date of installation.
Please Note: (Meets UL325 2018) At Least One Entrapment Device will be needed for board to function and meet UL325 2018 (MOFB, EPLOB/A, EPMA/A, EPMOB/A, IRB-MON, IRB-RET, NIR-50 325)
Installation Gallery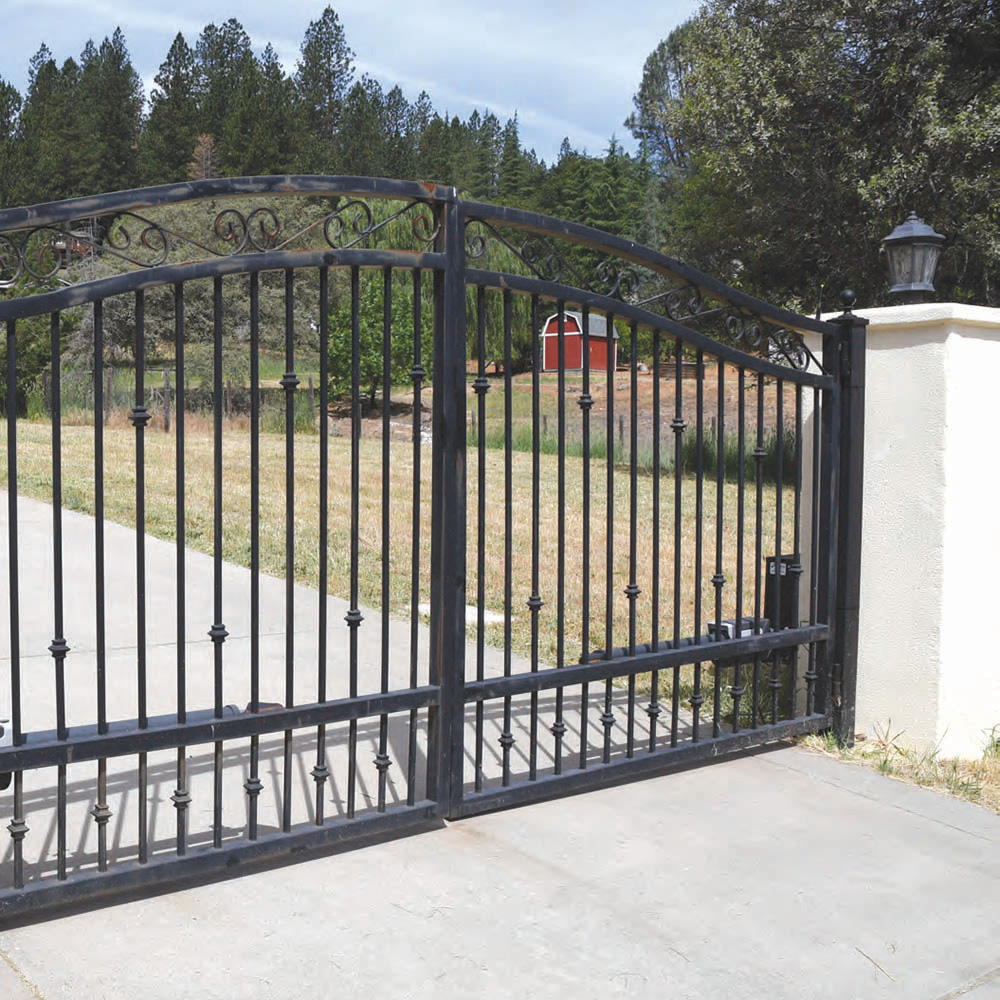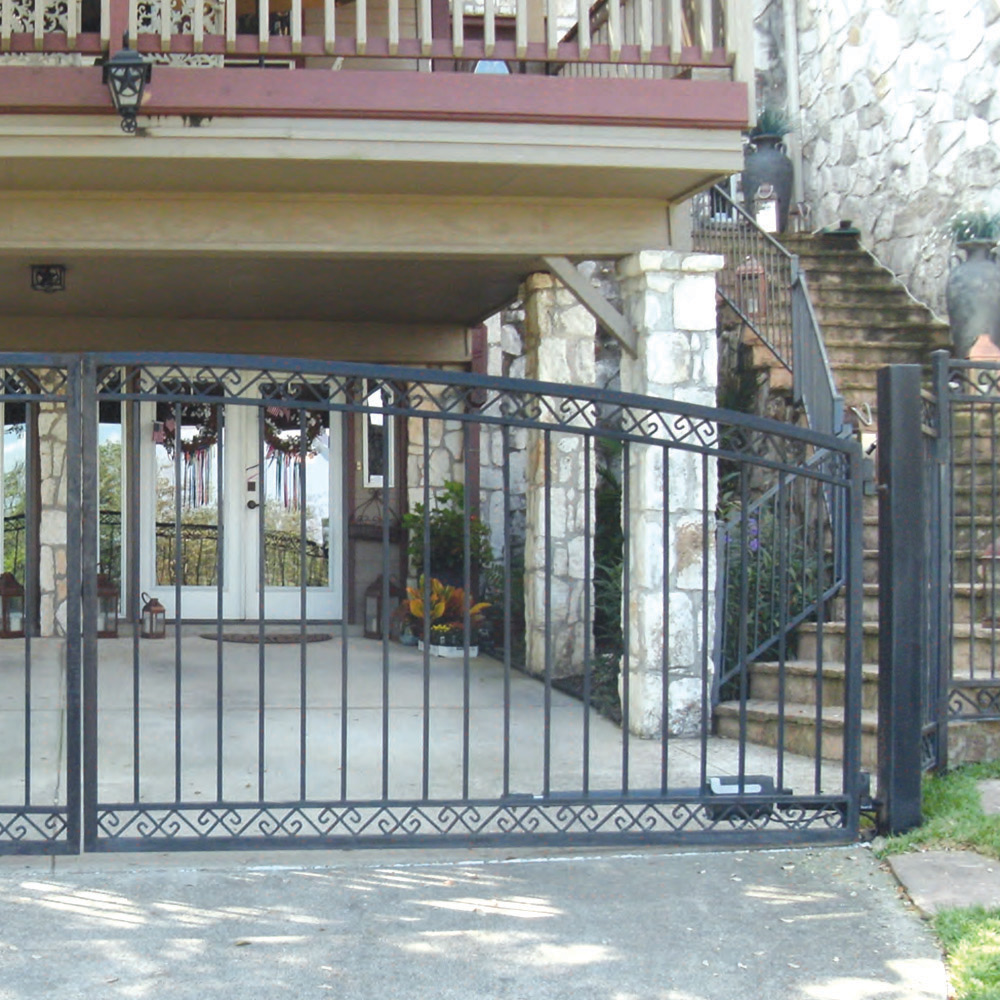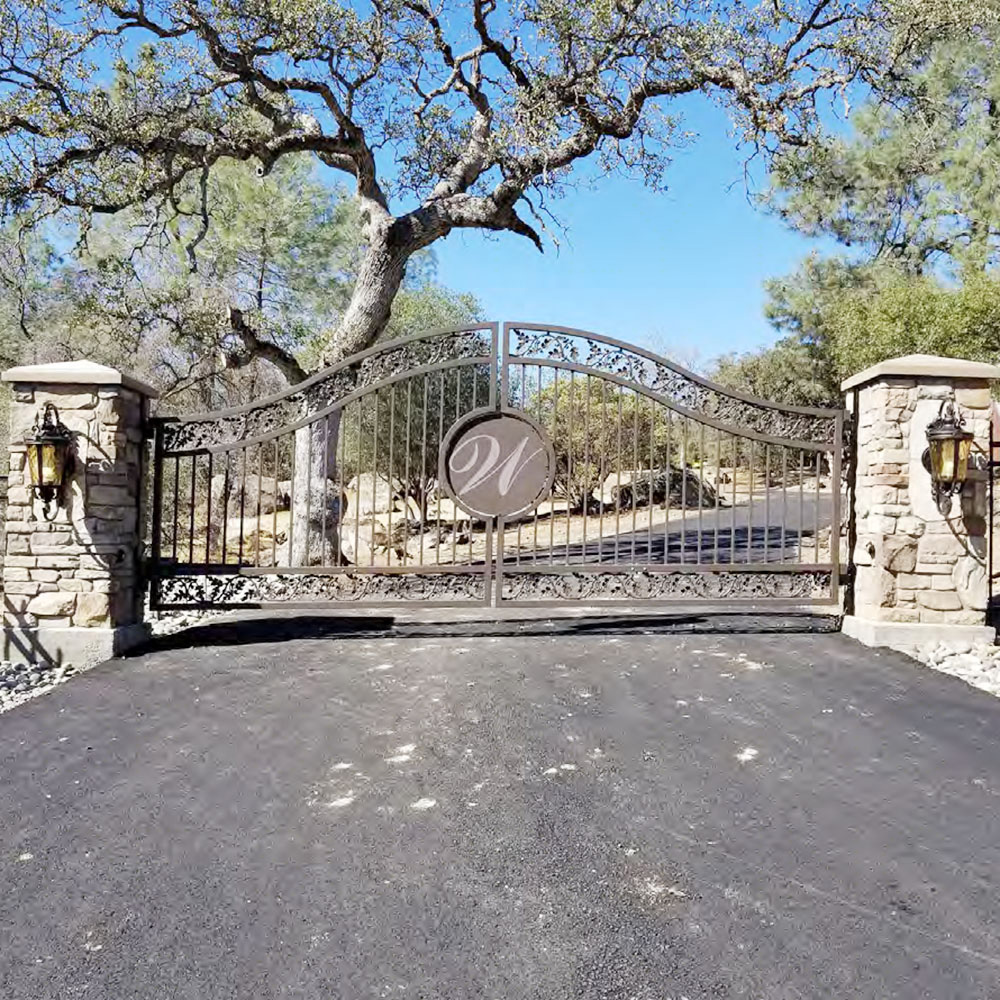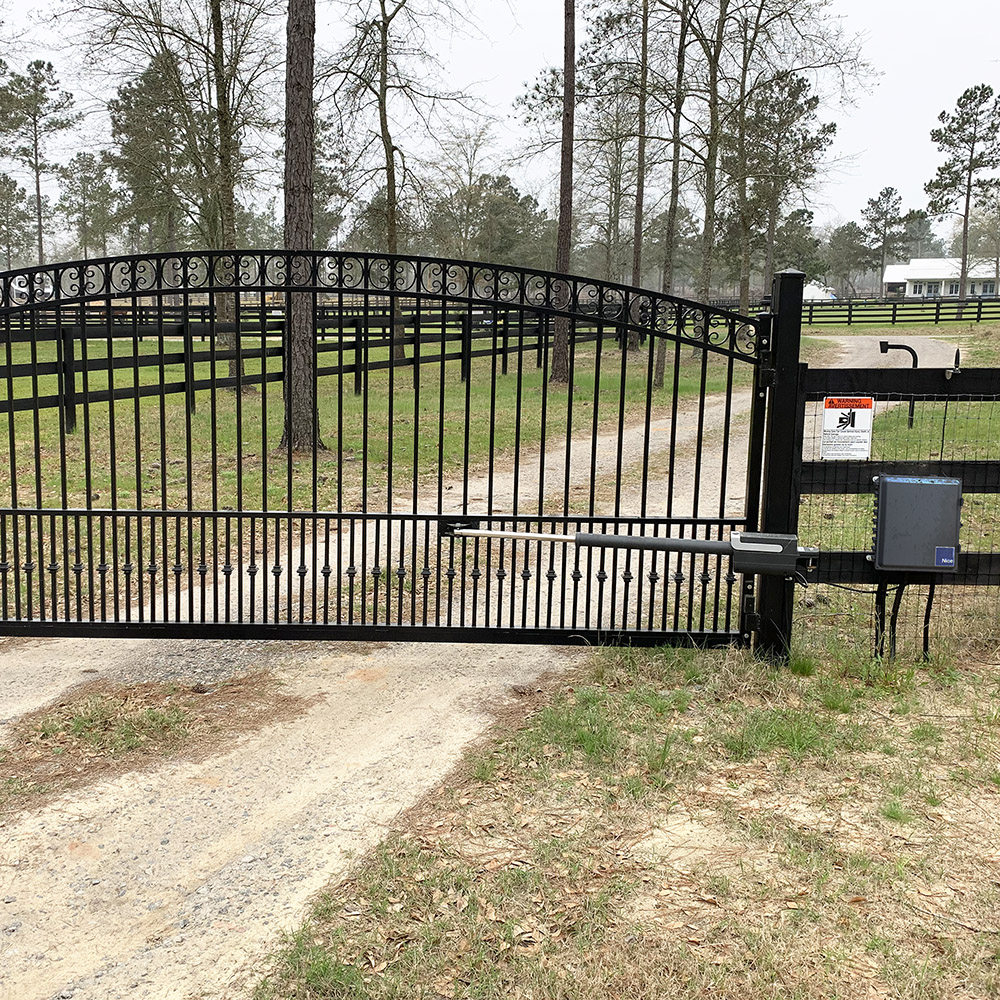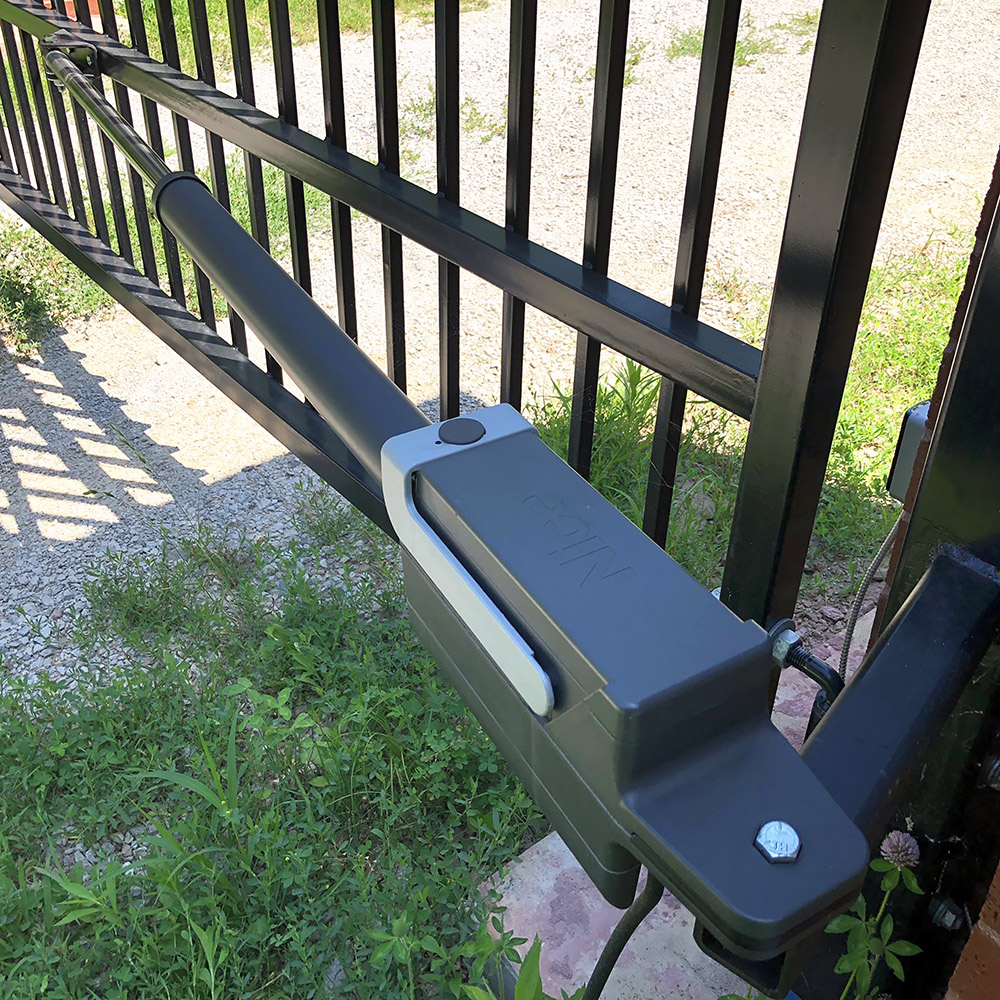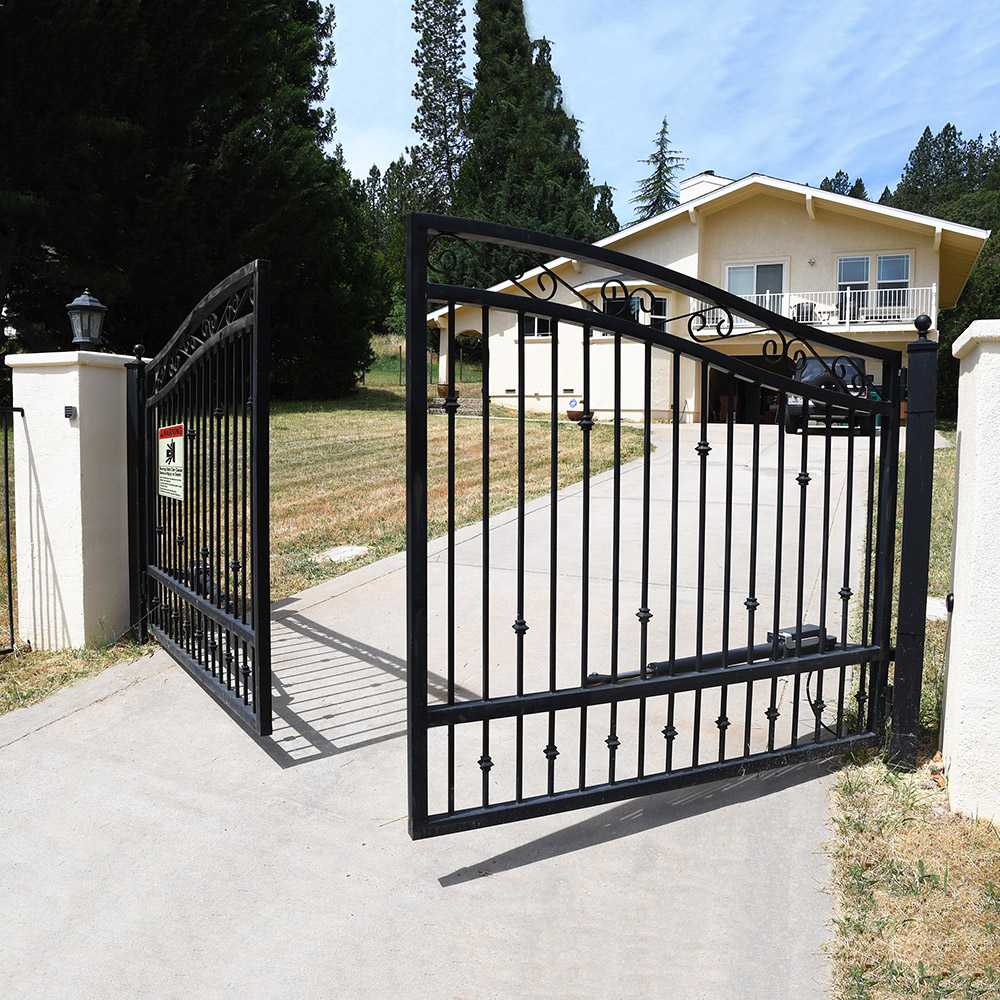 Additional Information
| | |
| --- | --- |
| SKU | TITAN12L1 |
| Board Type | 1050 |
| Operator | Titan 1050 |
| Arm Type | Titan |
| Usage Class | I, II |
| Single or Dual Operator | Single |
| Maximum Gate Weight | 1000 lbs. |
| Gate Opening | 8 ft. - 20 ft. (dependent on gate weight) |
| Manufacturer | Nice Apollo Gate Operators |
| Condition | New |
| Warranty | Two Year Manufacturer's Limited Warranty |
You may also be interested in the following product(s)