Nice Apollo TITAN12L Swing Gate Operator
Click on desired part number in image for product page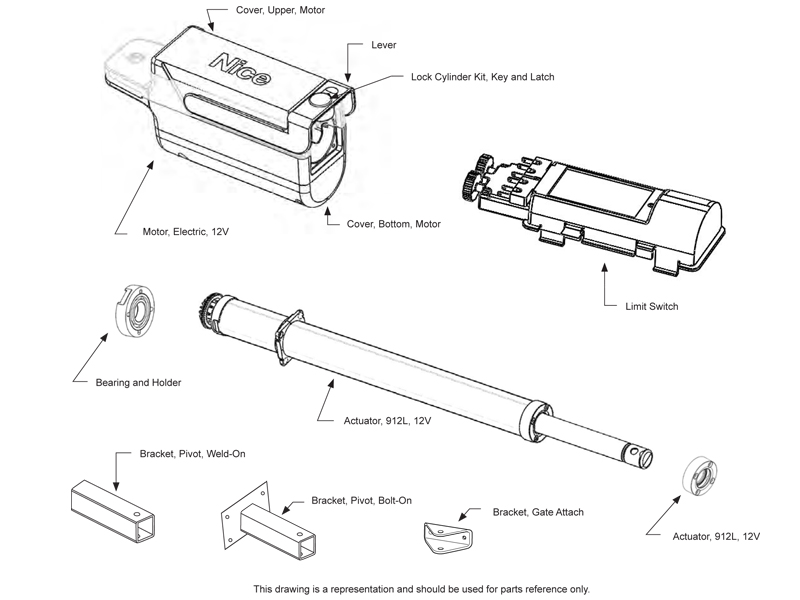 Nice Apollo Lock Cylinder Kit With Key and Latch For TITAN12L/12L1, 1724 - 10070000

Learn More

Back to top

Use this durable, weldable pivot arm with Apollo 416 and 816 actuators. Features thick walls for secure mounting.

Learn More

Back to top

Our bolt-on pivot arm allows the Nice Apollo 1500,1600,1550,1650,1551,1651,Titan to be conveniently bolted to a 5" x 5" square post.

Learn More

Back to top

Newly designed 12V actuator for swing gates up to 20 feet long and 600 lbs. Features mechanical release mechanism, nonrotating extension tube and modular design that is easily repaired if necessary.

Learn More

Back to top

Still not sure what part you're looking for? We're here to help! Our trained professionals are available by phone at 800-878-7829 or by email at Sales@ApolloGateOpeners.com.