Nice Apollo Actuator Front Housing Parts
Looking for a certain part on your Apollo actuator front housing, but not sure which part it is? This diagram may help! Click the part you need at the bottom to direct you to that specific part's page.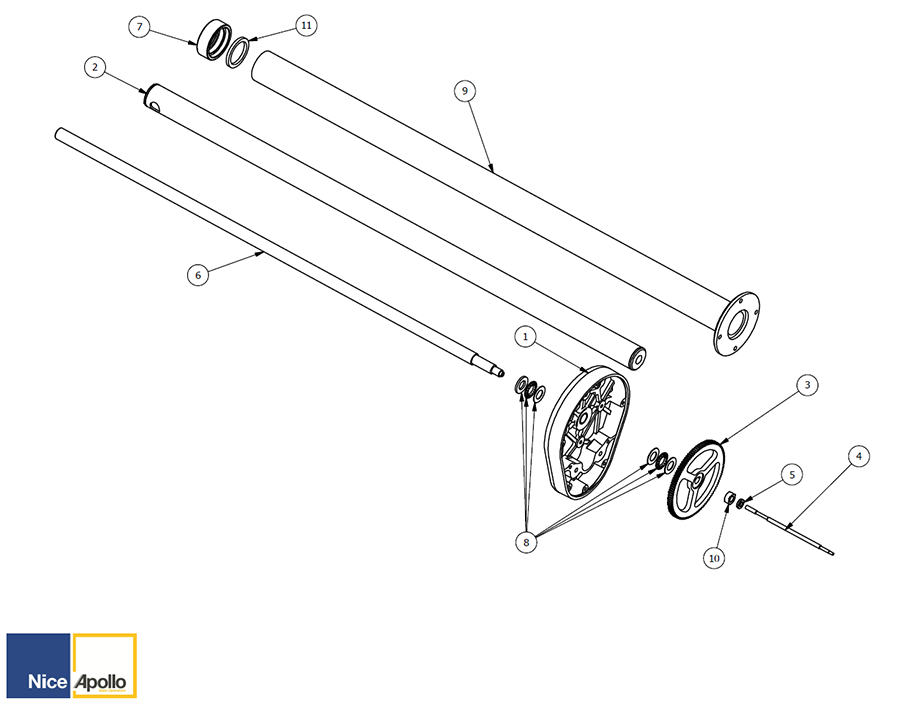 *** Products #7 (Aluminum Seal Housing - 2064) and #8 (Bearings Kit - 2087) have been discontinued. ***
Still not sure what part you're looking for? We're here to help! Our trained professionals are available by phone at 800-878-7829 or by email at Sales@ApolloGateOpeners.com.