Nice Apollo Actuator Front Housing Parts
Click On Desired Part Number Product Page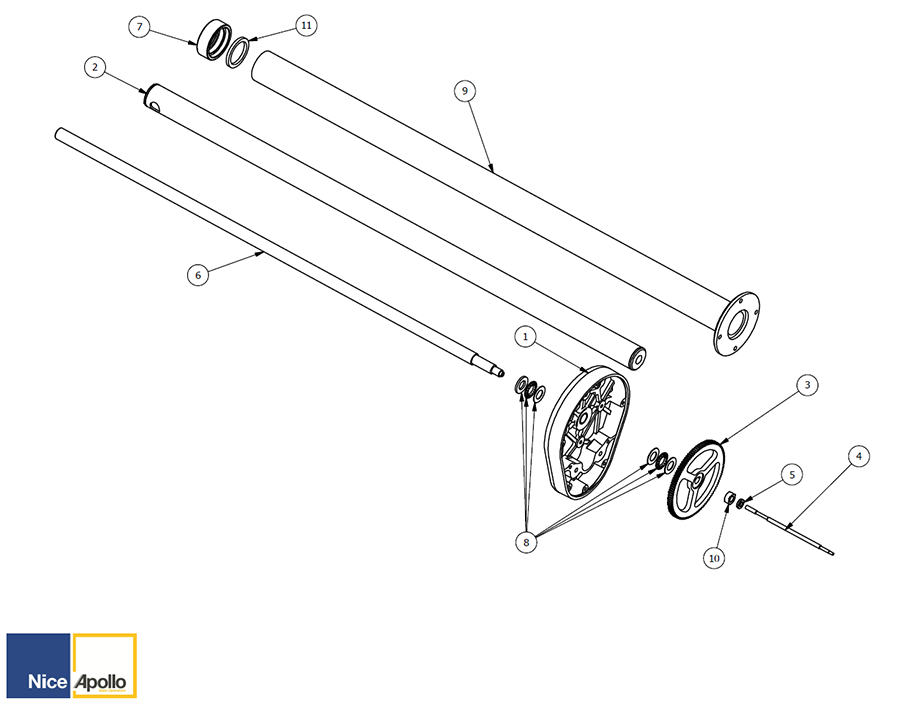 The Nice Apollo bearing kit includes a thick washer, thin washers, thrust bearings and a key stock.

Learn More

Back to top

*** Products #7, #9, #11 are included in the (2024A Tube Housing). ***

Still not sure what part you're looking for? We're here to help! Our trained professionals are available by phone at 800-878-7829 or by email at Sales@ApolloGateOpeners.com.