636 Control Box Parts
Click on desired part number in image for product page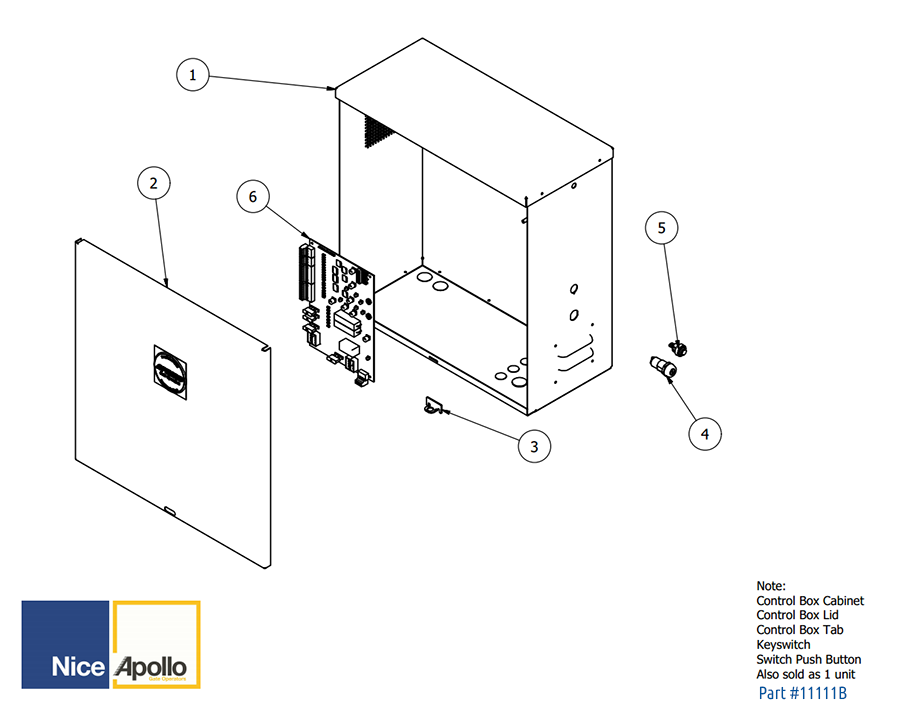 Use this standard black heavy-duty lid on many different Apollo gate opener control boxes.

Learn More

Back to top

This is a replacement black powder coated control box with an included key switch and push button.

Learn More

Back to top

The Nice Apollo 635 control board for the Apollo 1500 gate operator features adjustable auto reserve sensitivity and adjustable auto close delay.

Learn More

Back to top

*** Product #1 (Control Box Cabinet - 10031990) has been discontinued. ***

Still not sure what part you're looking for? We're here to help! Our trained professionals are available by phone at 800-878-7829 or by email at Sales@ApolloGateOpeners.com.