Who is Nice Apollo?
Now Introducing Nice & Apollo Automatic Gate Systems
Apollo Gate Openers of San Antonio, Texas are still the highest quailty American-made gate openers in the USA. Since 1984, Apollo Gate Operators has earned a reputation for security and reliability. The skilled technicians at Apollo continue to innovate, developing new advanced product lines & improving on their already established products. Together, Apollos well-known reliability and Nices highly innovative technology bring to the market a new era of commercial gate automations. All Nice Apollo Gate Openers are still assembled in the USA!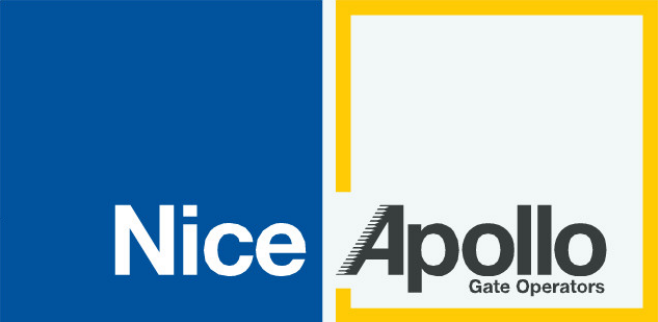 The Nice Group
The leading worldwide company in the home automation industry.

Apollo Gate Operators
The U.S. leader in low voltage automated gate systems and solar powered gate operators.
Combined (Nice Apollo)
We offer a wide range of automation systems for swing gates, sliding gates and road barriers for both residential and commercial applications.